Our team of child development experts helps kids build key developmental skills through play, and we educate, empower, and guide families on the journey through childhood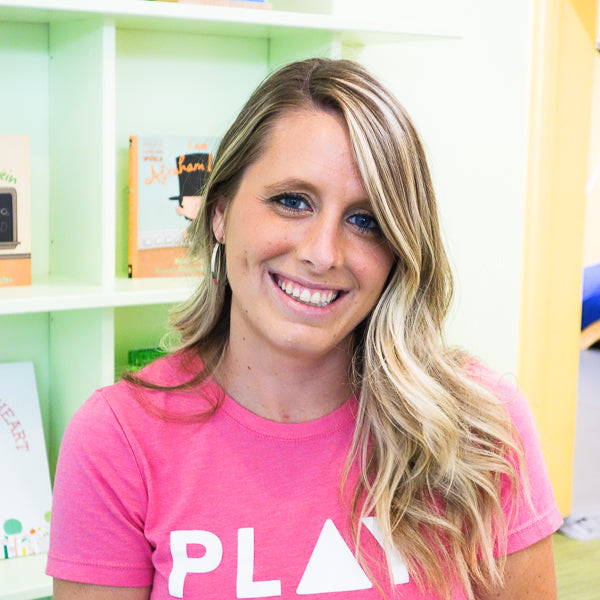 Allie Ticktin, MA, OTD, OTR/L
Occupational Therapist & Founder
Allie's mission is to empower children and their families through sensory play so that they can thrive through childhood and beyond. Allie is the author of the book, Play to Progress, where she provides parents with an overview of all 8 (yes, 8) senses and gives parents ways to enhance those senses at home. Allie uses the science of child development and the joy of play to boost childrens' confidence and enhance development within all areas of their life, from social and emotional to physical and academic. Allie believes that the best way to support children is by arming their parents, from inception, with the knowledge and skills necessary to encourage their child's development for success through childhood and beyond.
Allie began her work in pediatric development at the University of Michigan, where she earned her B.S. in Movement Science, and continued her studies at USC, where she received her M.A. and Clinical Doctorate in Occupational Therapy. Allie is certified in Sensory Integration and hopes that one day one day quality open ended play will be considered as important as learning the ABC's. When not at work, you can find Allie at the beach engaging her own sensory system, outside enjoying nature or on her spin bike. Allie also loves to bake vegan treats, read and color in mindfulness coloring books, which are her own regulation tools.
Annie received her undergraduate degree in Psychology & Marketing from Loyola University New Orleans in 2017 and has worked in senior care and through LAUSD as a one-on-one interventionist. In each place, Annie worked with OTs and grew very passionate about the practice, which eventually led her to us! Initially pursuing a degree in OT, Annie has worked in many of our regulation groups, classes, and camps.
She now finds herself wanting to help P2P grow and currently manages our marketing and operations. You can usually find her working in the office, but outside of work, Annie loves going to the beach, cooking, & traveling!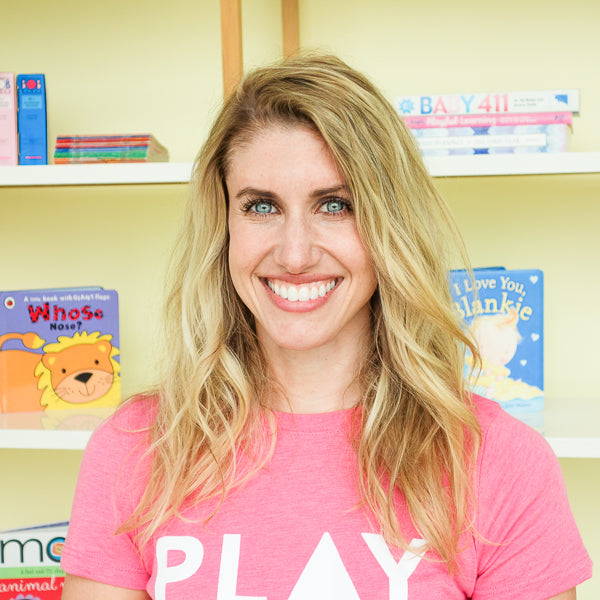 Lead Occupational Therapist
Katie graduated with her bachelors in psychology at Sonoma State University before studying occupational therapy at the University of Southern California. Katie loves getting creative and silly with kids to teach them ways to manage their wiggly bodies and cope with big feelings. She's passionate about helping little picky eaters learn to embrace new foods. In her free time, Katie loves to box, spend time outside, and practice calligraphy.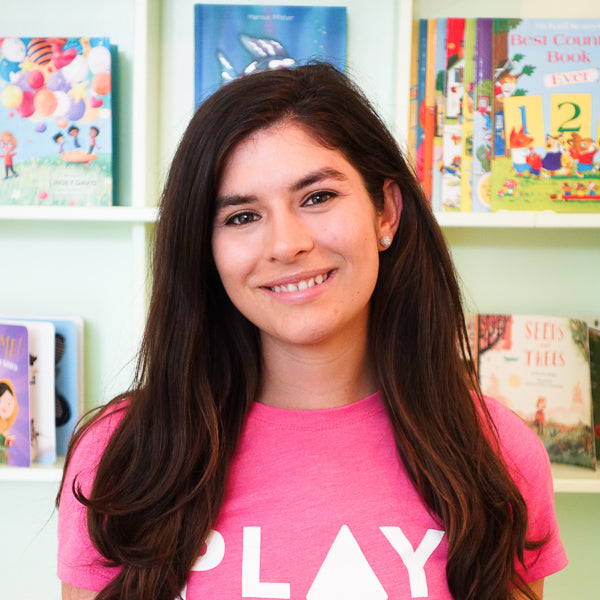 Allycyn Boudreau, MA, OTR/L
Lead Occupational Therapist
Allycyn graduated with her bachelors in Sociology and English from Emory University before receiving her master's in occupational therapy from Georgia State in Atlanta. Allycyn loves teaching Music & Movement class on the weekend and empowering little bodies to become more confident through silly play. In her spare time, Allycyn loves to surf, find a new pilates class, and spend time outside!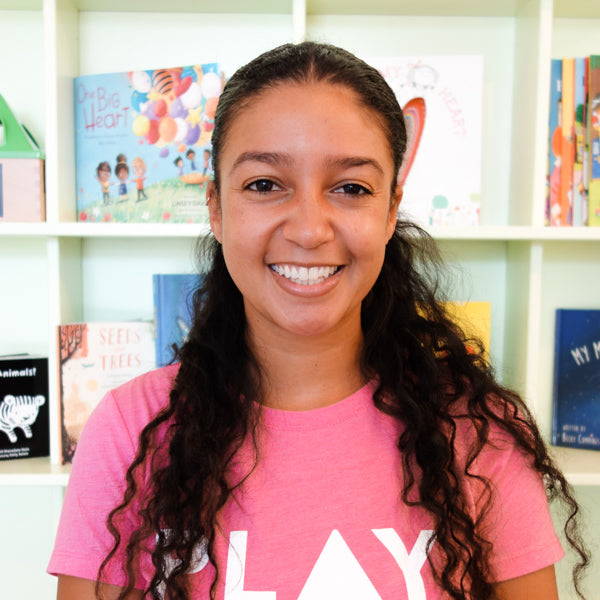 Samantha Alexander, MS, OTR/L
Samantha attended a 5-year bachelor's to master's occupational therapy program at Dominican University of California. Samantha loves to incorporate sensory experiences into play in order to support development for kids of all ages! In her spare time, Samantha loves playing with her dogs, going to the beach, and spending time with her friends!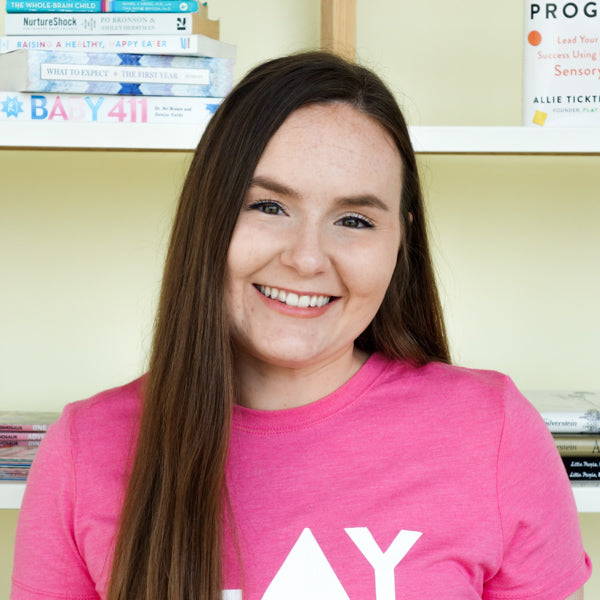 Bridget Rogers, MA, OTD, OTR/L
Bridget earned her master's degree in occupational therapy at the University of Southern California after graduating with a bachelors in Biological Sciences and a minor in dance at Chapman University. She is currently completing her doctorate in occupational therapy at the University of Southern California as well. She is passionate about using sensory experiences incorporated with the power of play to support development for kids of all ages. In her free time, Bridget loves dancing, trying new restaurants, and going to the beach.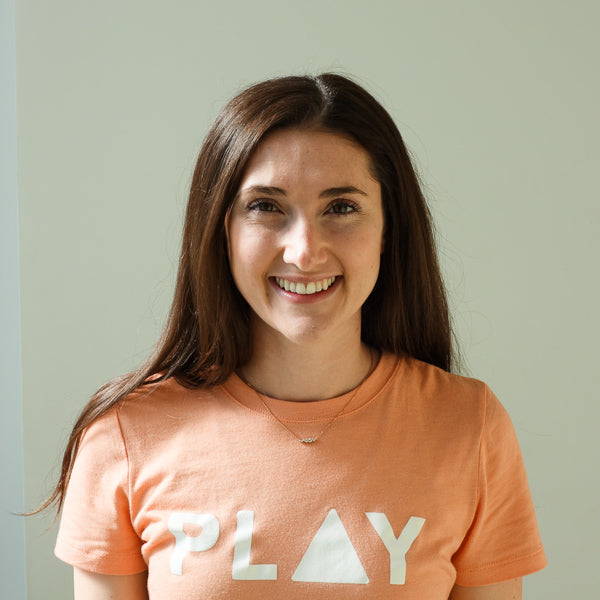 Julianna Mauriello, MS, OTR/L
Julianna received her B.A. in Psychology from Middlebury College, before completing her master's degree in Occupational Therapy at Columbia University. Drawing from a background in dance and theatre, Julianna is passionate about using movement and sensory experiences to instill a sense of confidence and independence in her clients as they work to develop new skills! Julianna is a native New Yorker who recently moved to LA, and she is enjoying exploring her new city and being closer to family. In her free time, she enjoys dancing, bouldering, spending time outdoors, and baking.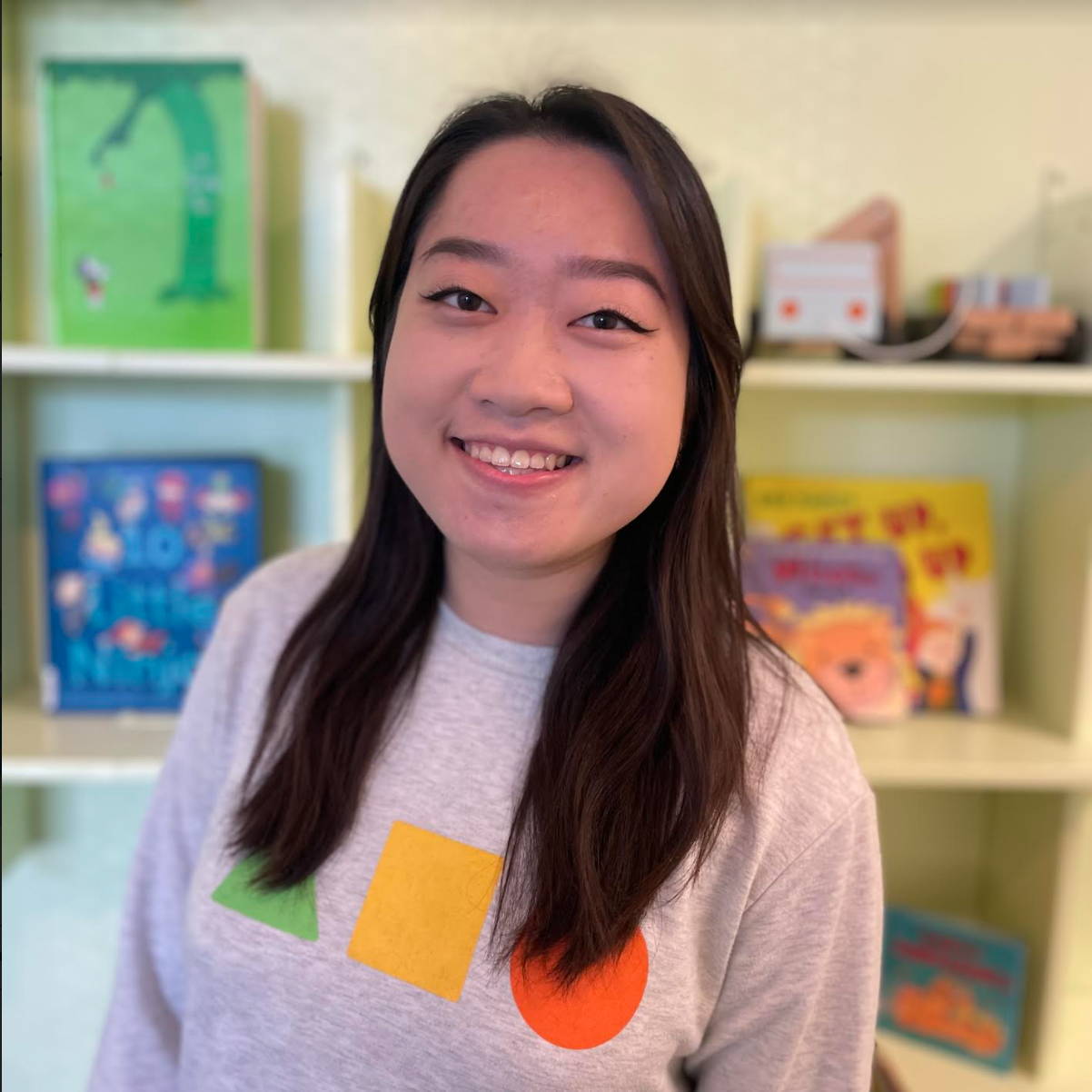 Bonita graduated from the University of Washington, Seattle with her bachelors in Psychology and a minor in Education. She volunteered in special education classrooms and inclusive preschools and worked as an ABA therapist prior to completing her masters in Occupational Therapy at USC. Combining these experiences with a love for art, she has developed a passion for learning through play and utilizing sensory experiences to support development, exploration, and self-expression. She is currently completing her doctorate at USC and is excited to continue learning about the sensory system and how to support kids of all ages and their families! In her free time, you can find Bonita drawing/painting, taking long walks, tossing a frisbee, or browsing Trader Joe's for new snacks to try!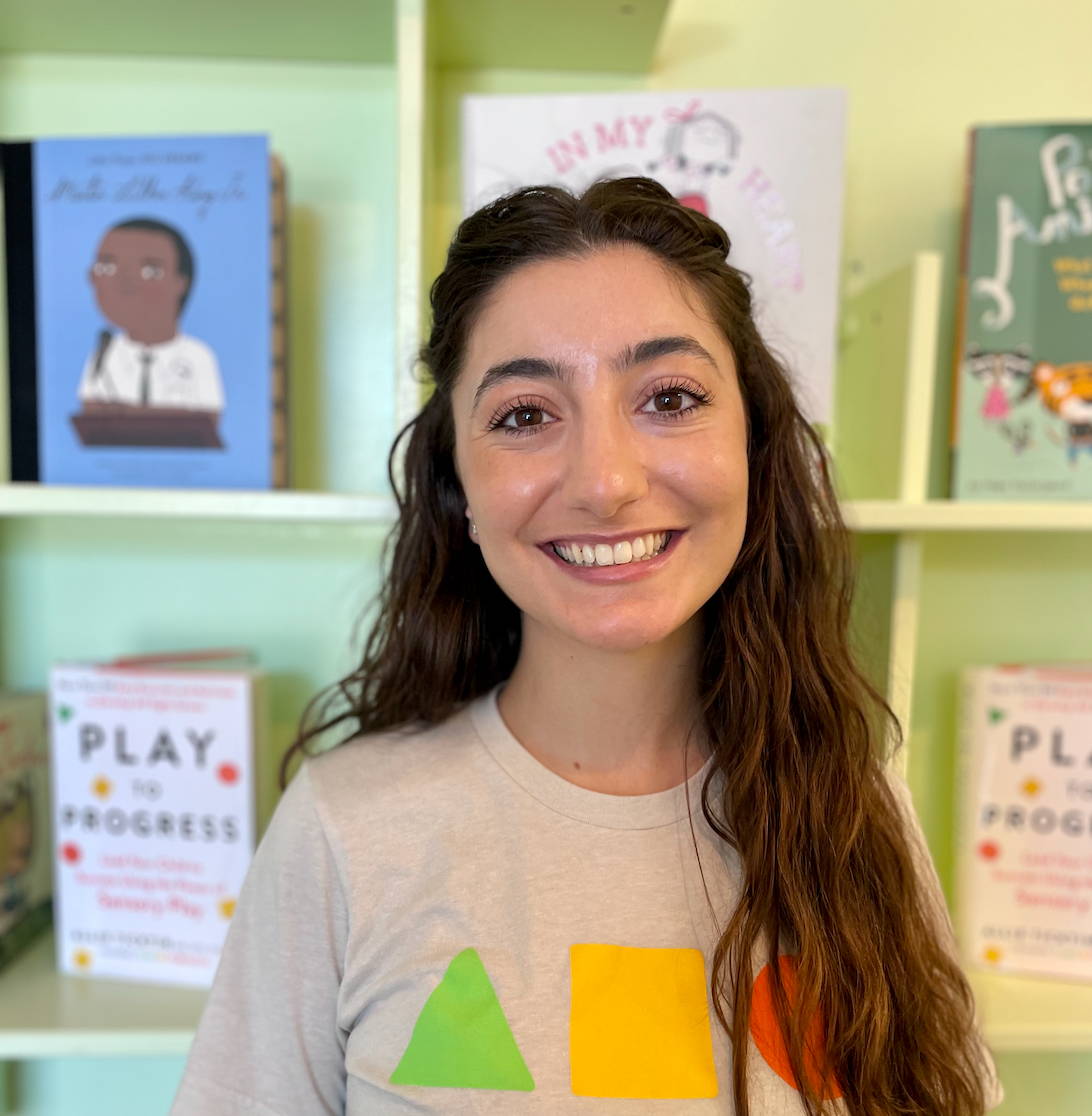 Natalie Hovsepian
Community Manager

Natalie earned her B.A. in Psychology and B.A. in Anthropology from the University of California, Davis while working as an academic peer advisor and leading a multi-disciplinary research team analyzing several decades of the NYT's reporting and cultural representations. She went on to join the Career Advising team at the UCLA Anderson School of Management before deciding to pursue some of her true passions - helping children grow, and play! After her time at UCLA, she became a Developmental Interventionist providing Floortime Therapy services to kiddos in-home and at school. Through this role she discovered the importance of quality sensory play, and wanted to learn more about Occupational Therapy that supports kiddos' sensory systems and development through play. So she found Play 2 Progress! You can find Natalie leading camps, classes, and supporting therapy groups, or in the office working on our schedules and programming. In her free time, Natalie loves hiking, camping, and writing!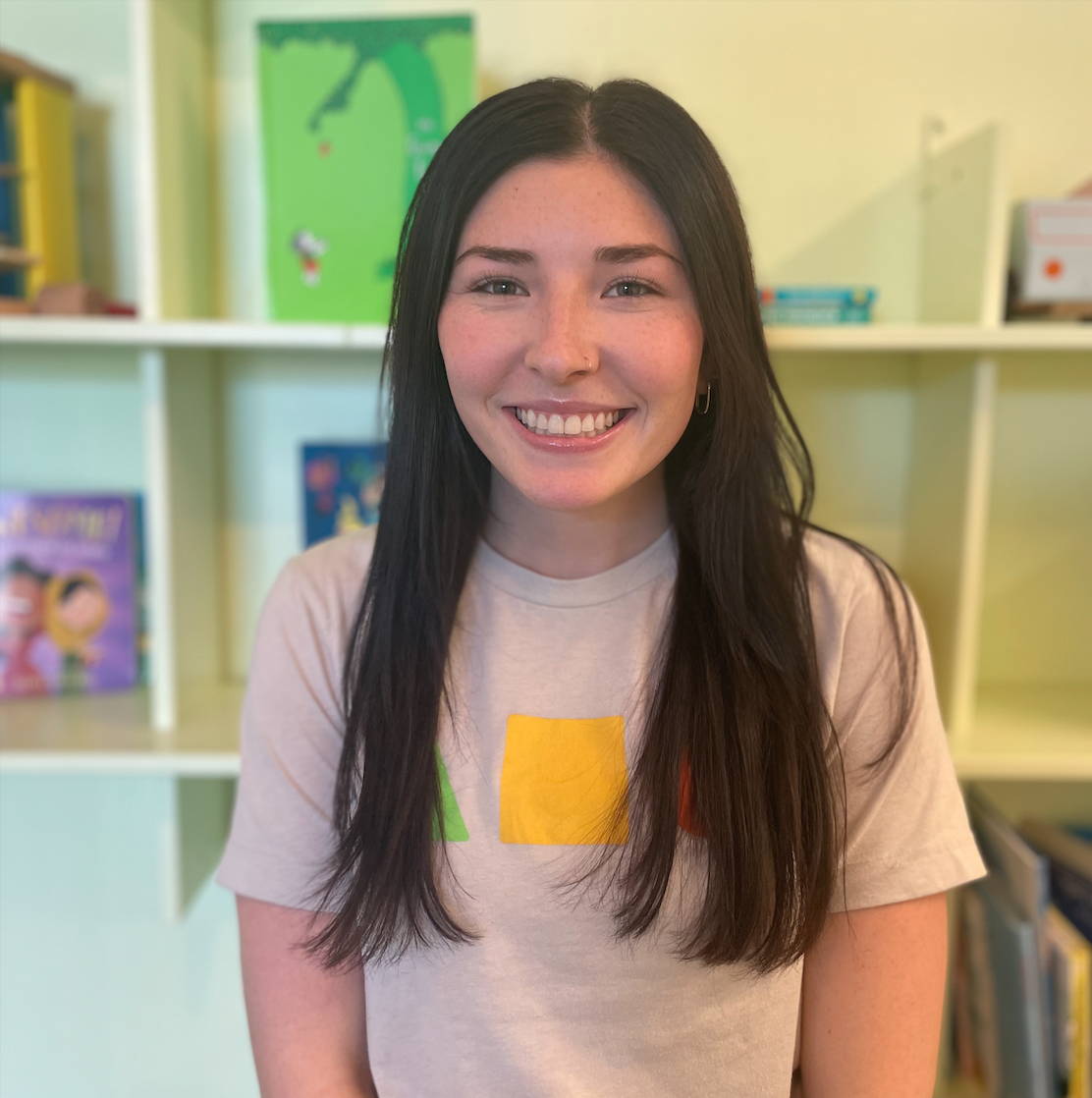 Kaitlyn McDonnell
Community Assistant
Kaitlyn recently received her undergraduate degree in Psychobiology at UCLA, and plans to pursue a doctorate in occupational therapy soon after. She has worked in multiple OT settings, but discovered a passion for helping kids grow into their best selves here at Play 2 Progress! She worked as a gymnastics coach before moving away to college, and has spent her time here volunteering at the Santa Monica Boys and Girls club and is part of a non-profit on campus to help rescue and foster animals in the Los Angeles area. Outside of school and work, Kaitlyn enjoys cooking, being outside and painting in her free time.