The Best gifts for 3-4 year olds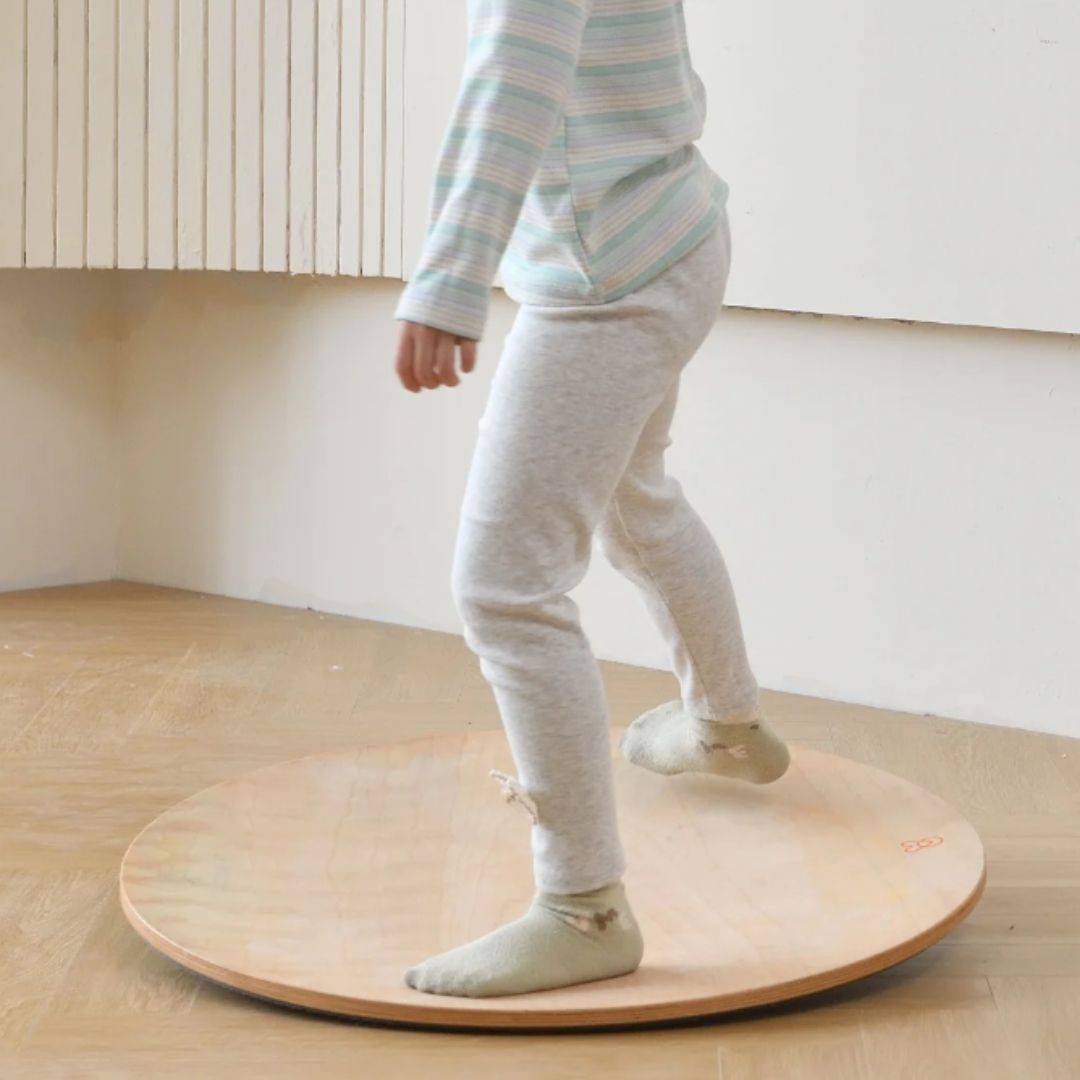 Avenlur Redbud Round Balance Board

A simple balance board to challenge your little ones posture and build their balance.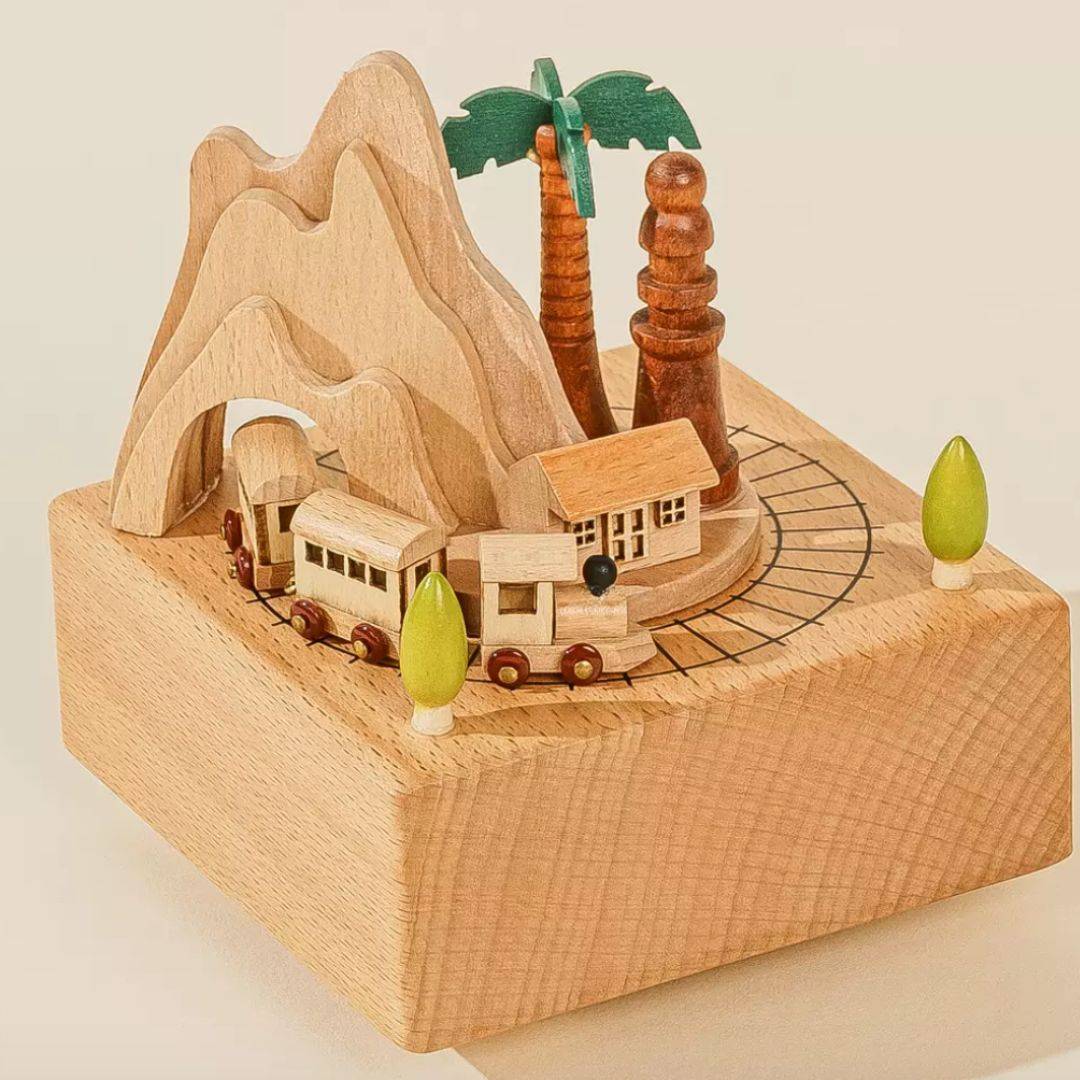 Wooden Music Box - Little Train
A music box is one of the most special gifts. It is the perfect addition to a bedroom, listening to the sound before bed or in the morning.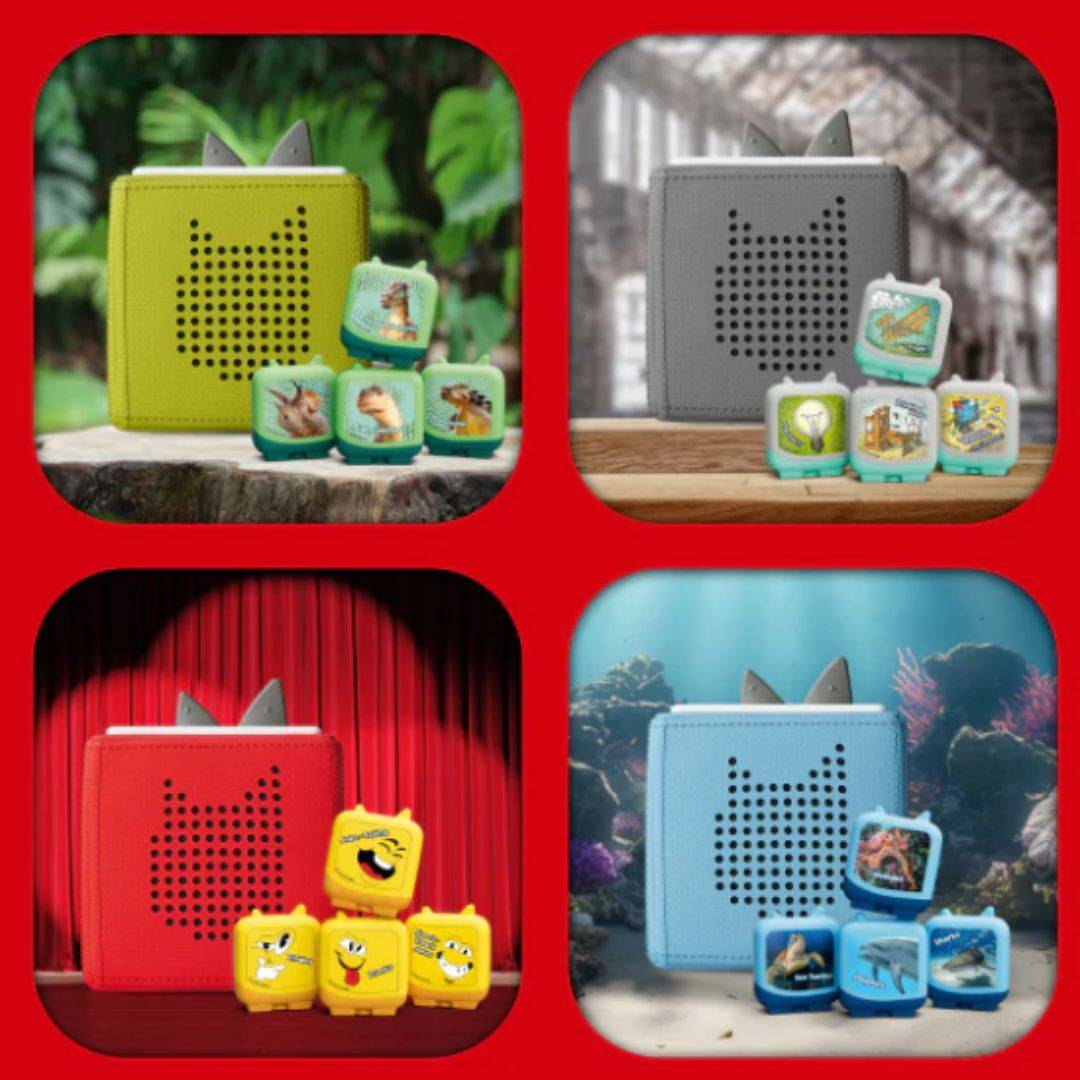 You won't find many electronic toys on this list, but when it comes to electronics, I would choose Tonies over an ipad or many other electronic devices. I especially love the story animals and mindfulness stories. It is 2023 and tech is certainly part of our life, but when choosing tech, trying to choose items that are not screens is always a positive!
Let them get dirty! This set encourages little ones to really explore in the garden using tools that are just like the ones mom and dad use. You can even plant a family garden and let your little one help water it weekly!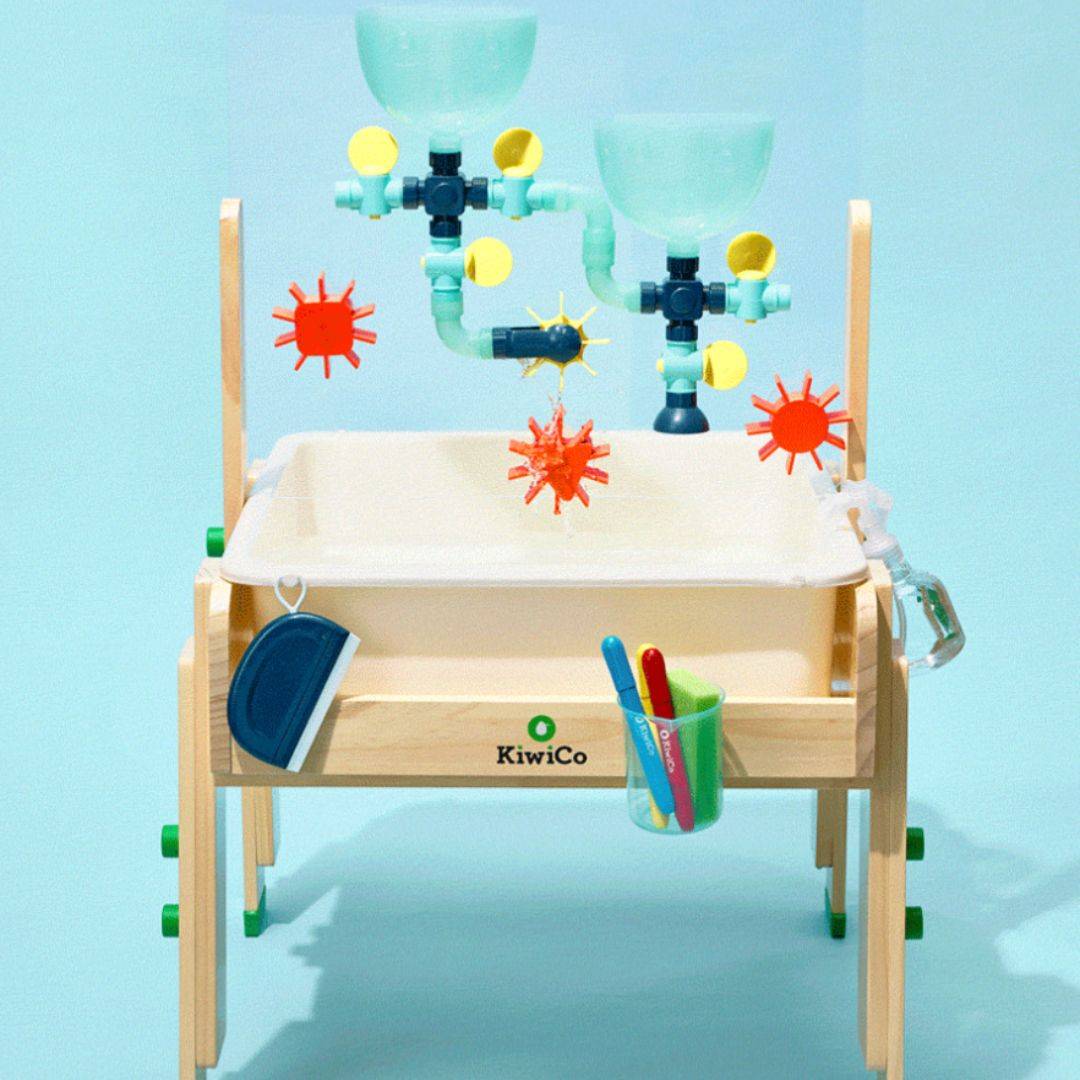 Water and Sand Sensory Table
I love how many different ways this water table can be used and challenges can be added as your child grows. They can create different water mechanisms with the pipes and also paint on the panel.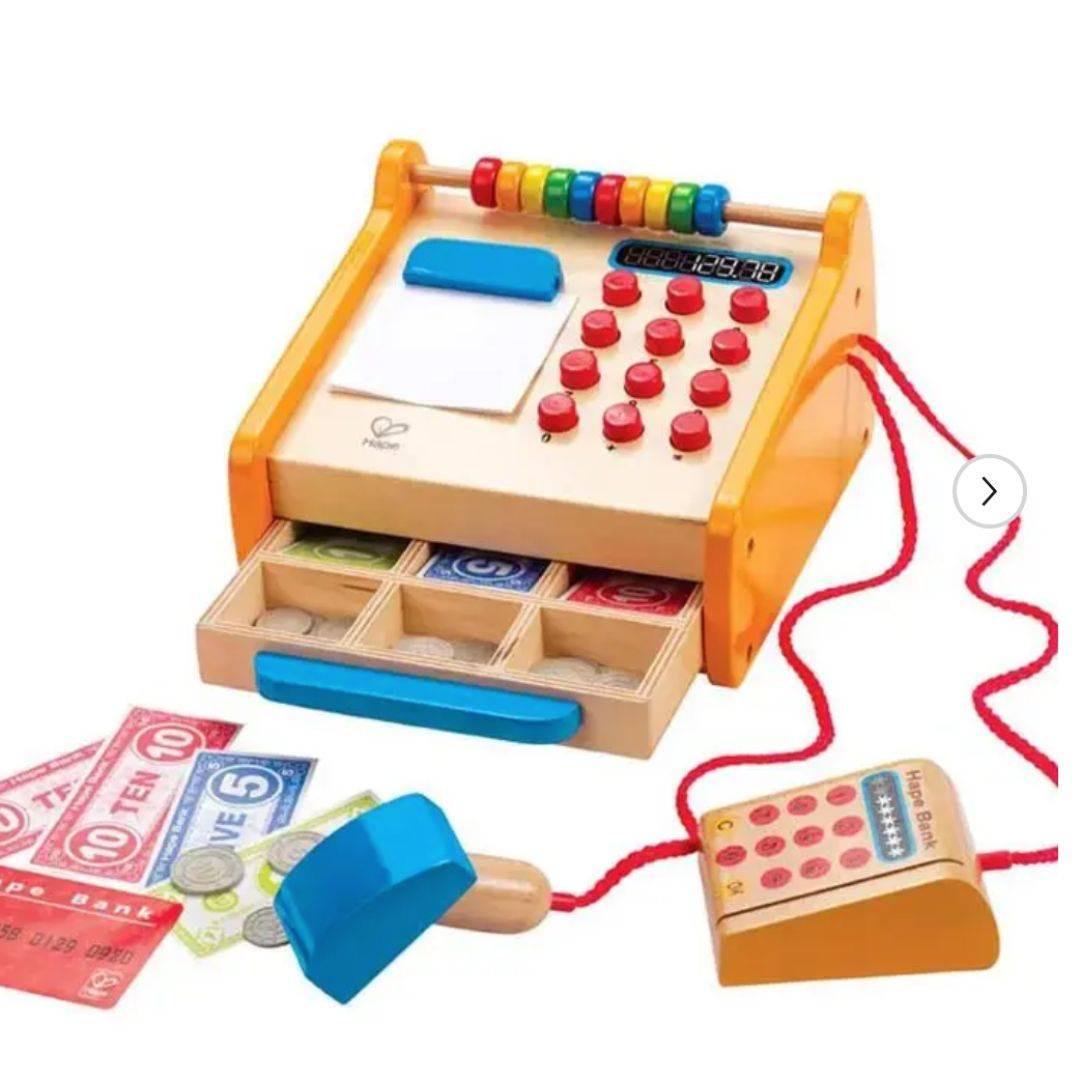 Hape Checkout Register Kid's Wooden Pretend Play Set
I had a cash register growing up and it was one of my favorite toys! Of course, I had to include one on this years list. It is a favorite in preschool classrooms as well and as your little one gets older, a great way to practice math when pretending to pay.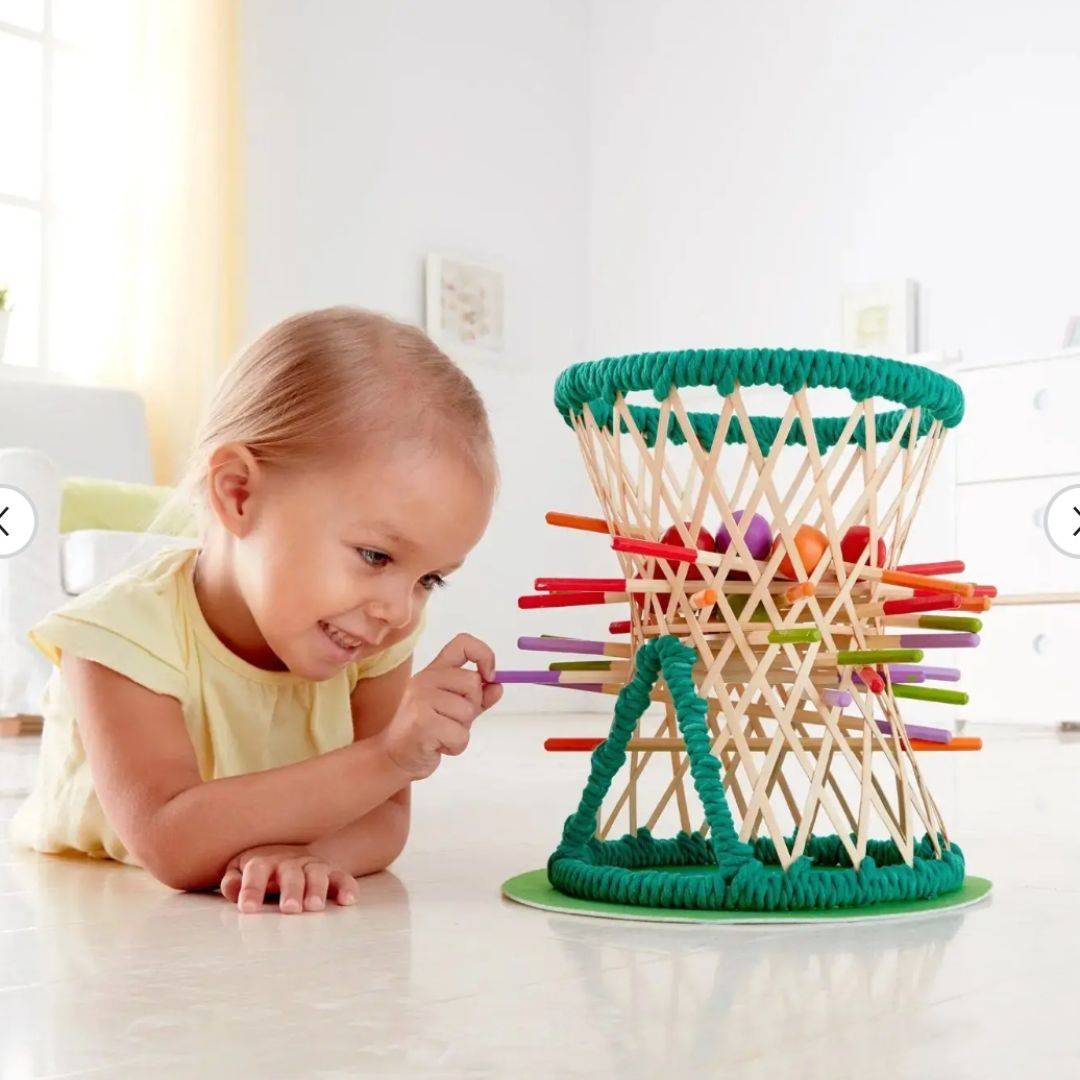 A wooden take on the game Kerplunk. The perfect quiet play time toy that is screen free and also provides a challenge for your little one. This is also a great game night toy!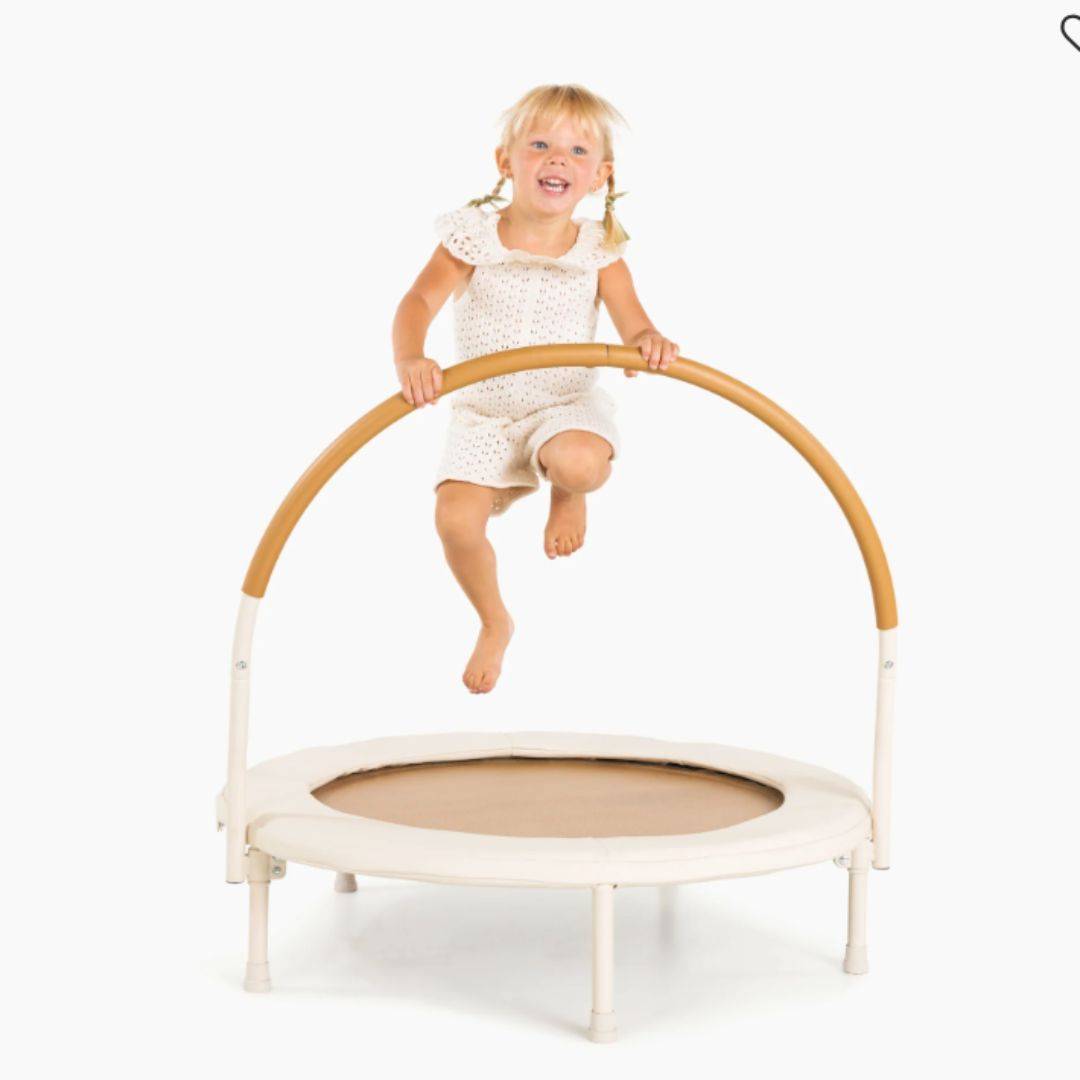 A must have item! Indoor trampolines are a great way to provide sensory input in the home without having to install any special equipment. They can be clunky so I love that this one is minimalist and will look nice in a living room.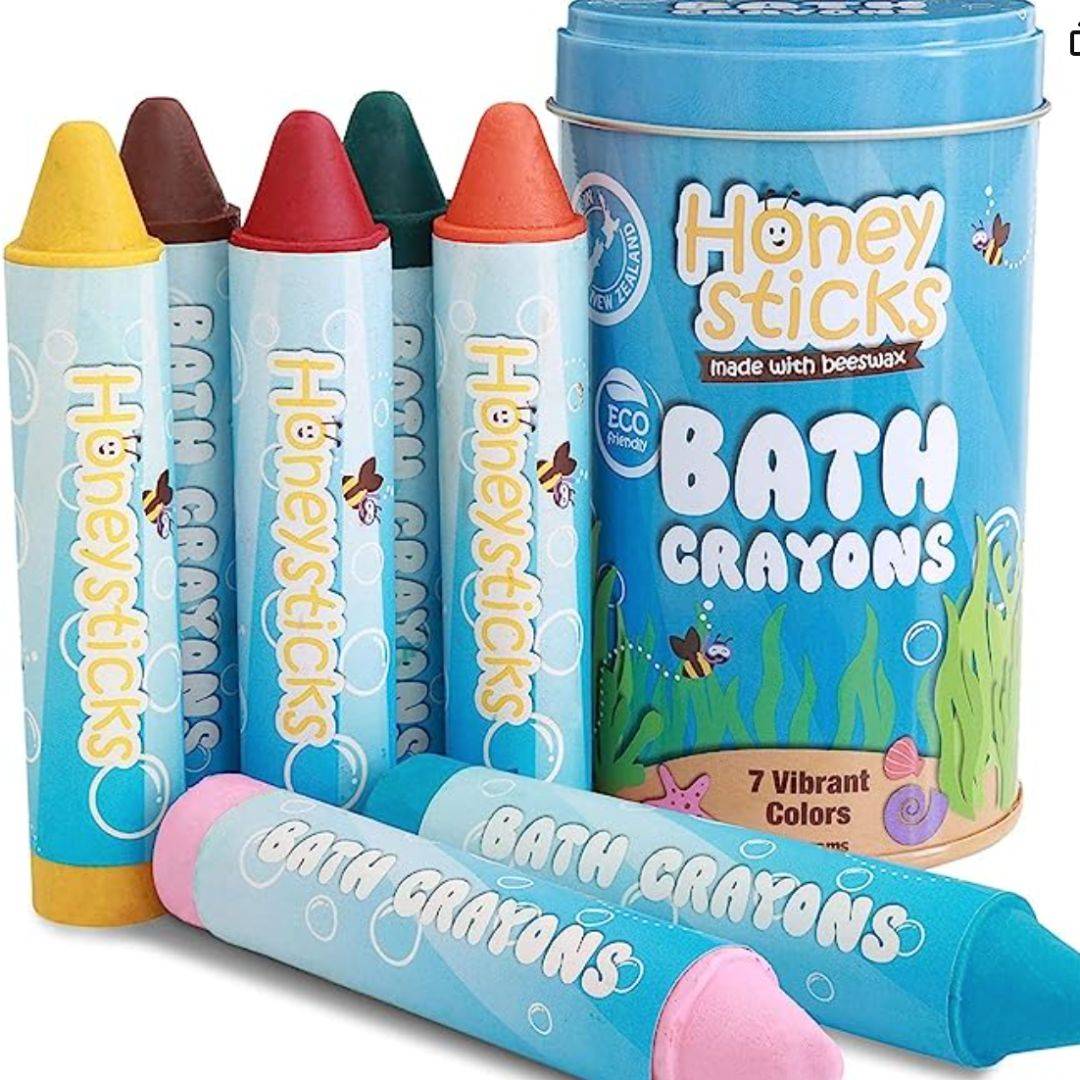 Bath time is the perfect time to have a little fun and what better way than coloring in the bath, A great way to work fine motor skills as well!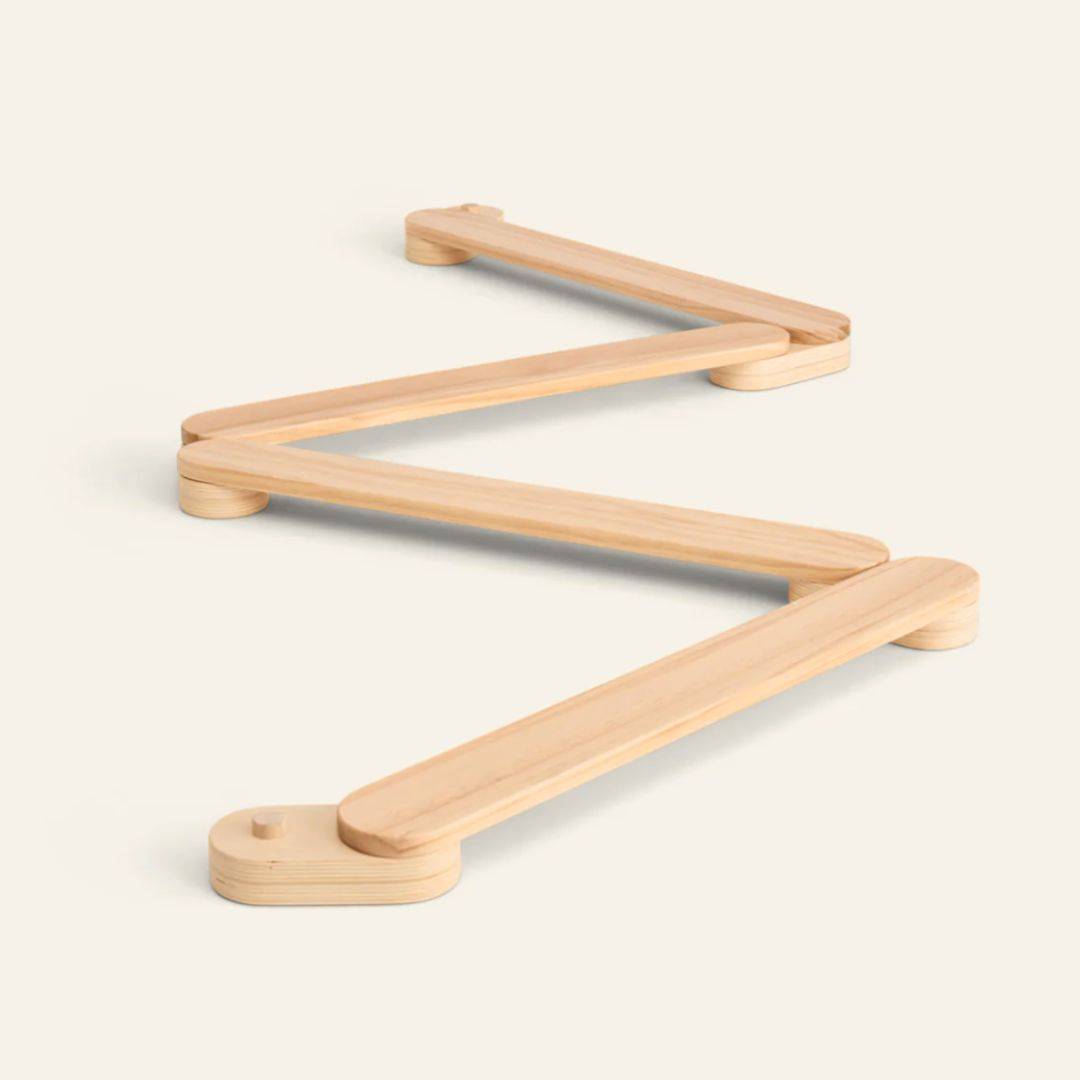 We use this balance beam in so many ways and truly love the quality. It is a great way to challenge a little one's balance and build in home obstacle courses!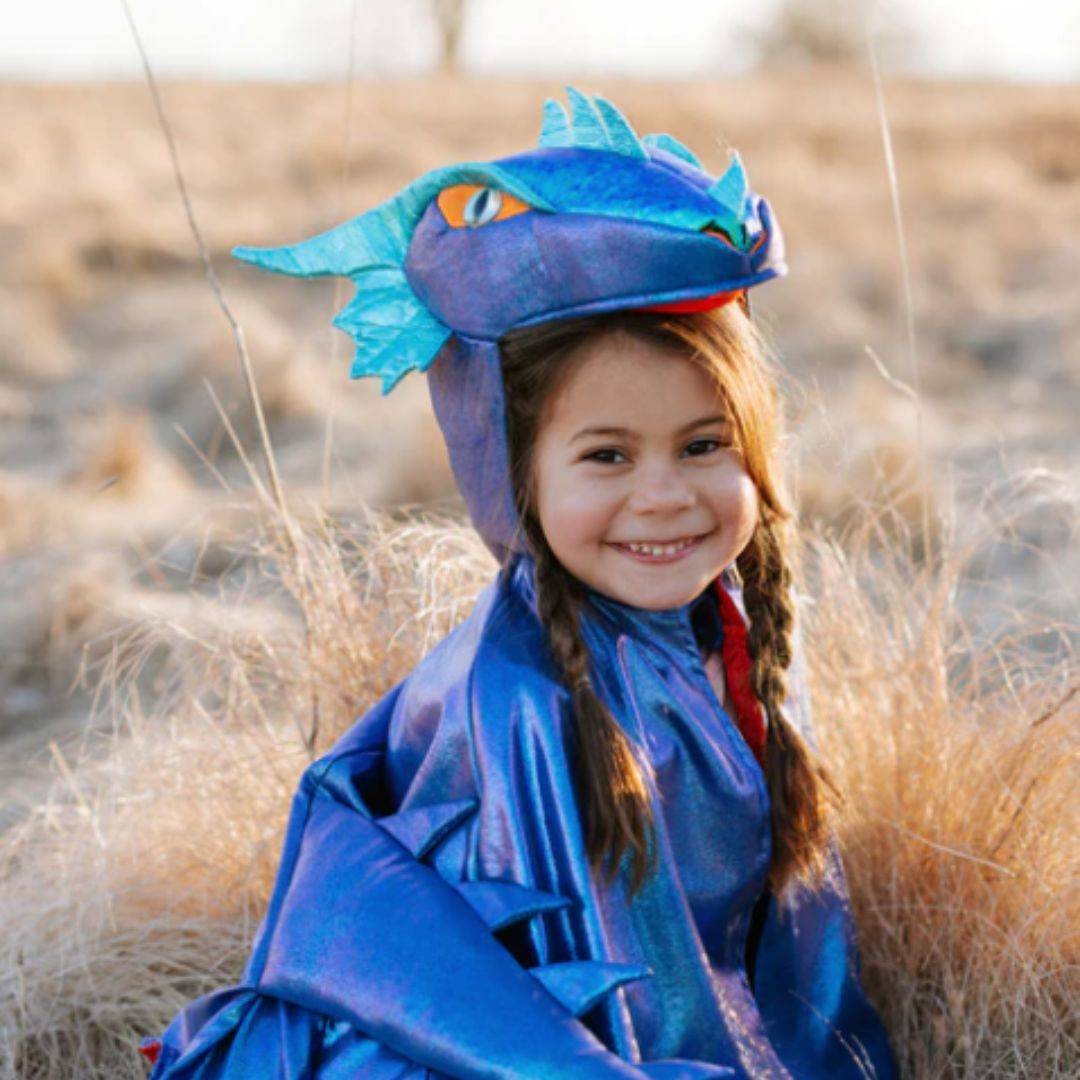 Great Pretenders Dress-Up
Another must have for every child is dres sup clothes. What I love about Great Pretenders is that many of their costumes are reversible and therefore 2 costumes in 1!