The Best gifts for 1-2 year olds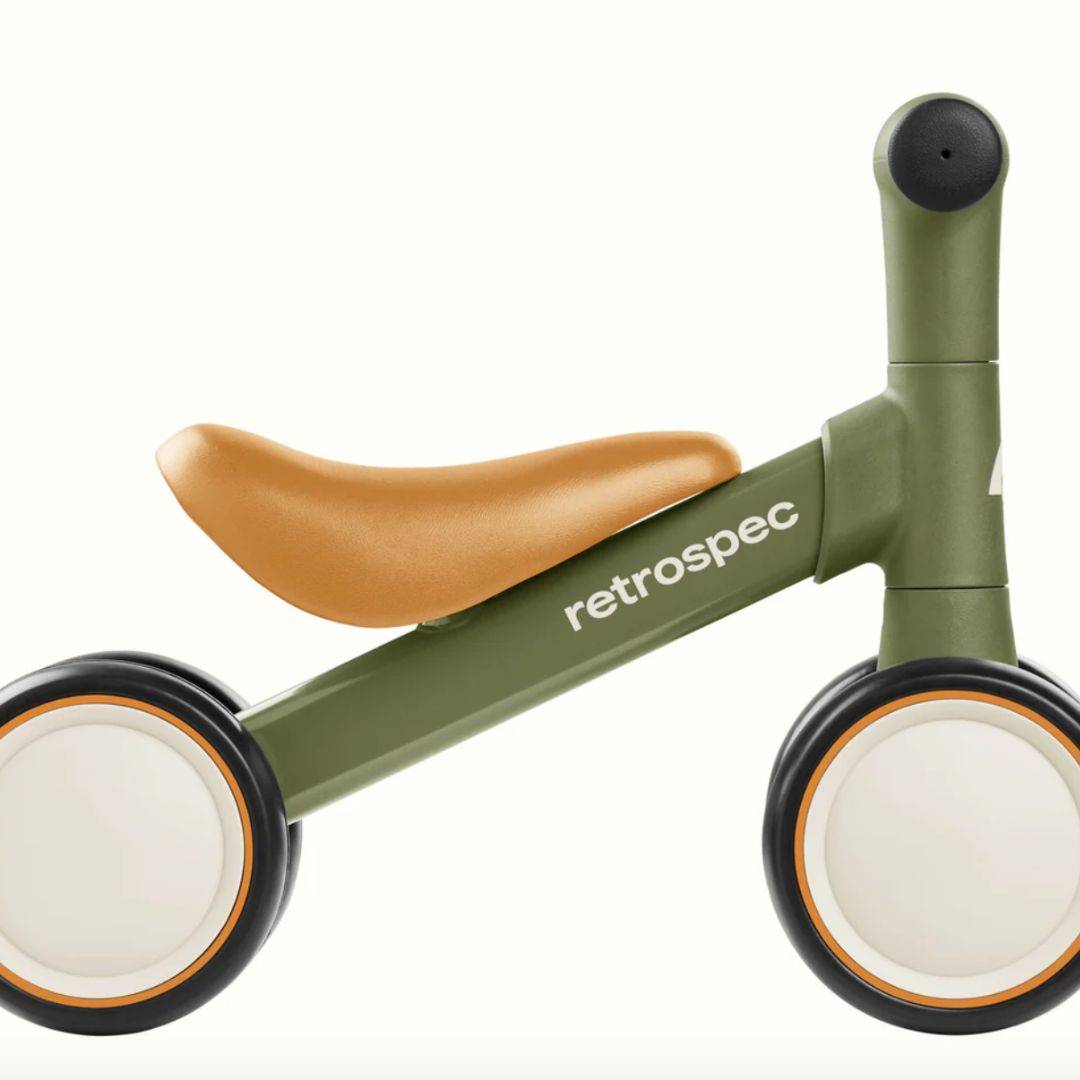 Cricket 2 Baby Walker Balance Bike
Your little one's very first bike! We love Retrospec and recommend them from birth through adulthood :).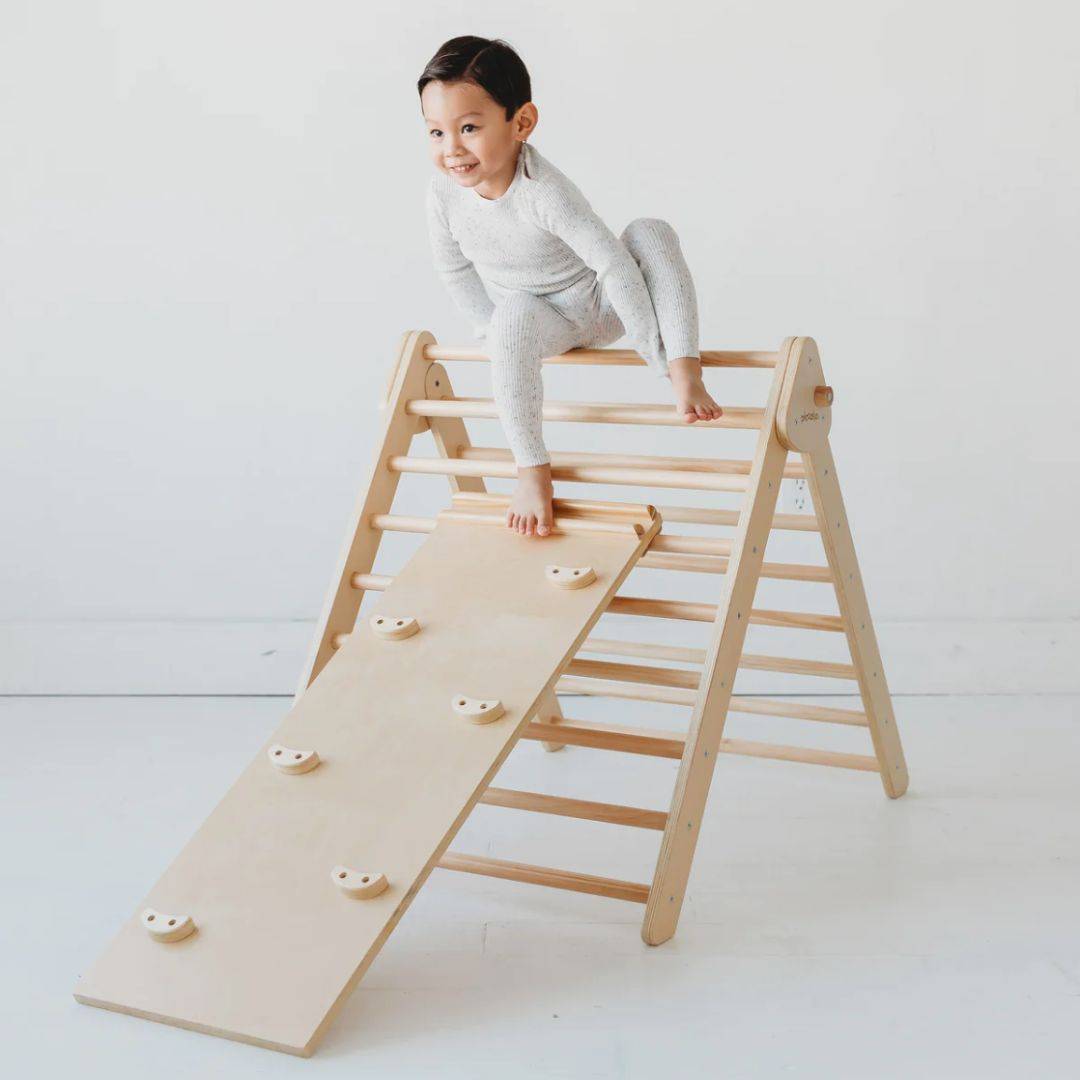 Climber | Pickler Triangle Set
As your little one is exploring and developing their coordination, a Pikler is one my favorite gifts. I also love that it folds for easy storage.
Veggie Baby Finger Paints
You can make veggie paints, but I know not everyone loves to pull out the blender. This is an easy solution that will still allow your little one safely explore "paint" without worrying about them putting it in their mouth.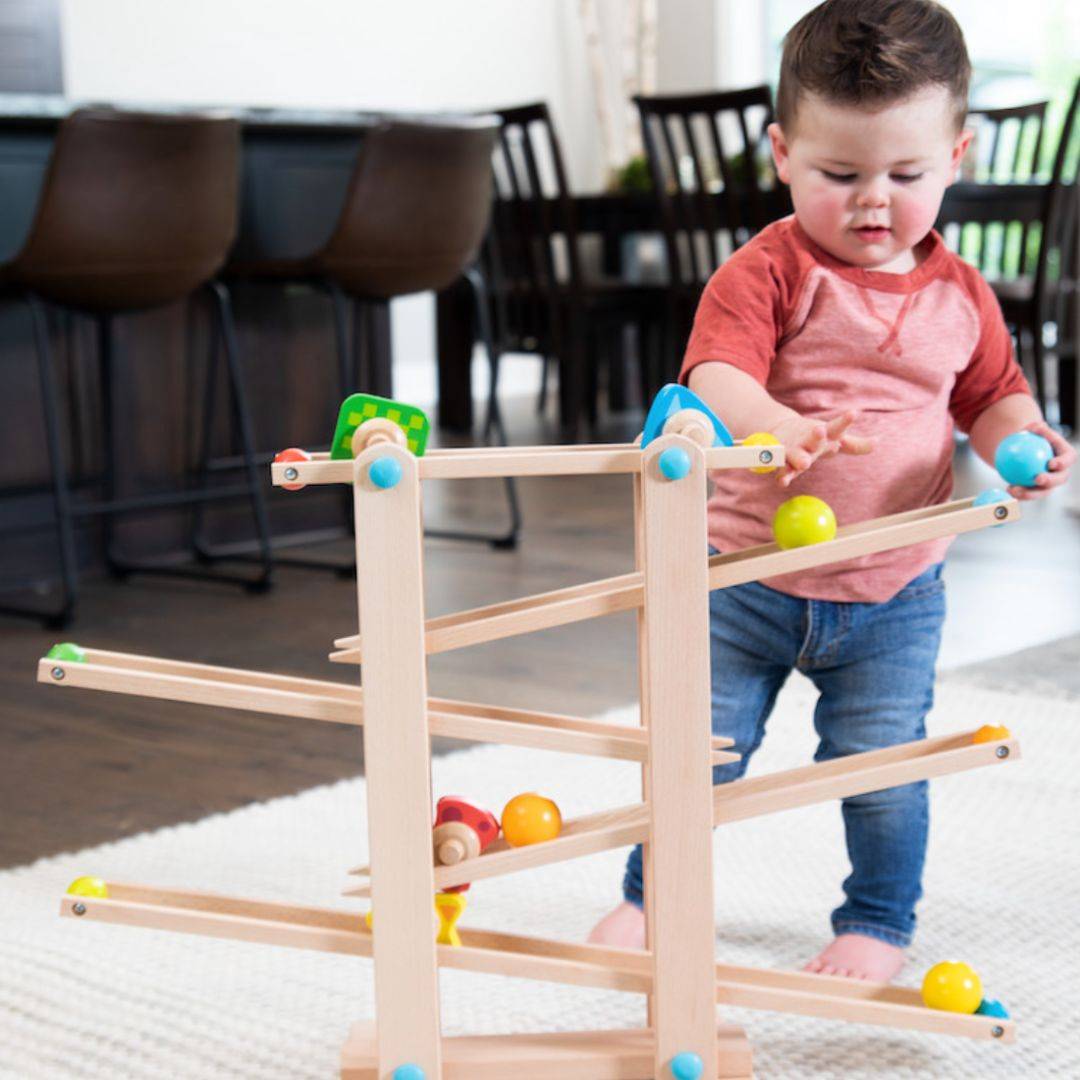 Roll n' Go Wooden Marble Run
A simple, but super fun toy that is perfect for indoors on a rainy day. I especially love that it comes with both shapes and balls that roll down the tracks.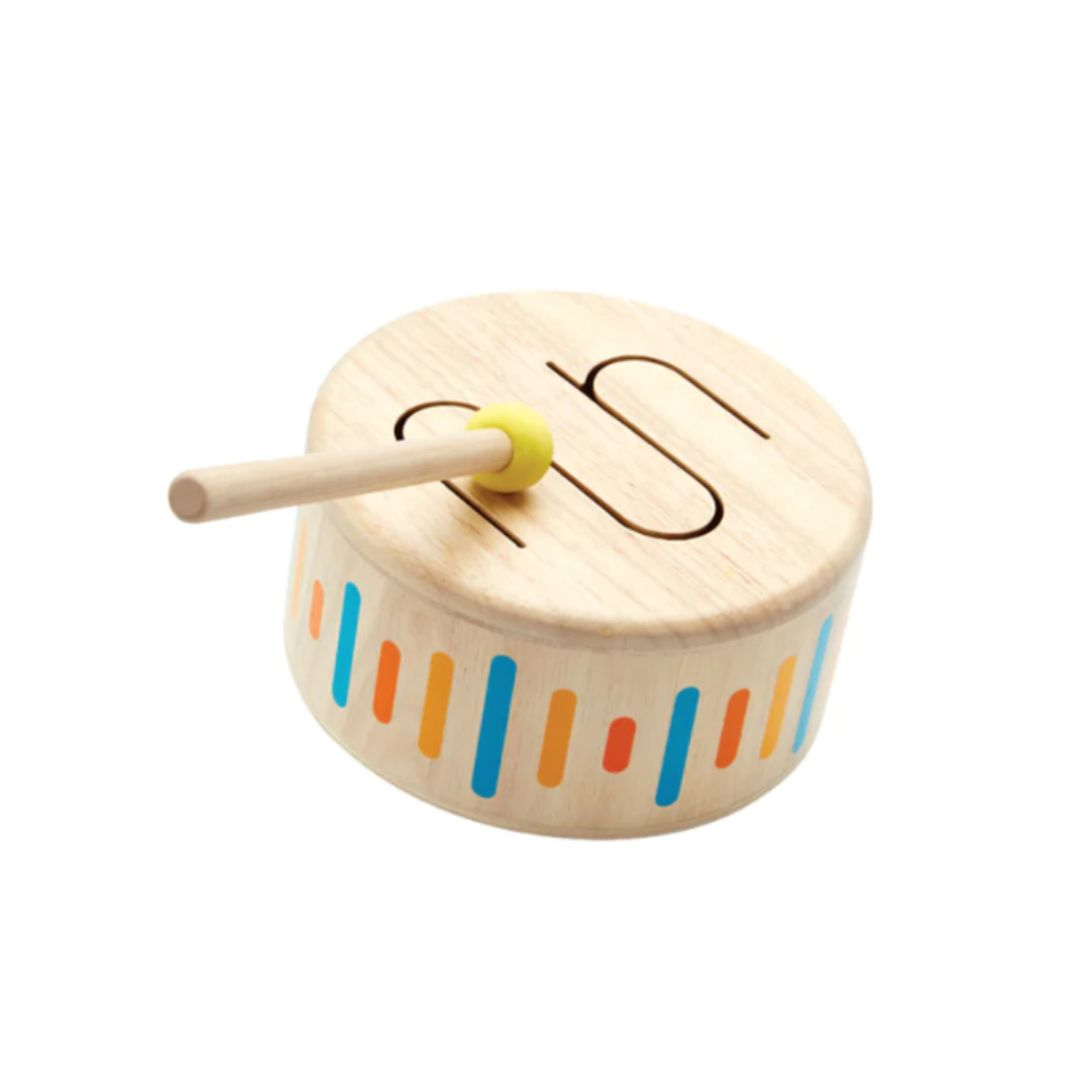 Your little one's first instrument! This toy is beautiful and will allow your little one to explore making music with their very first drum.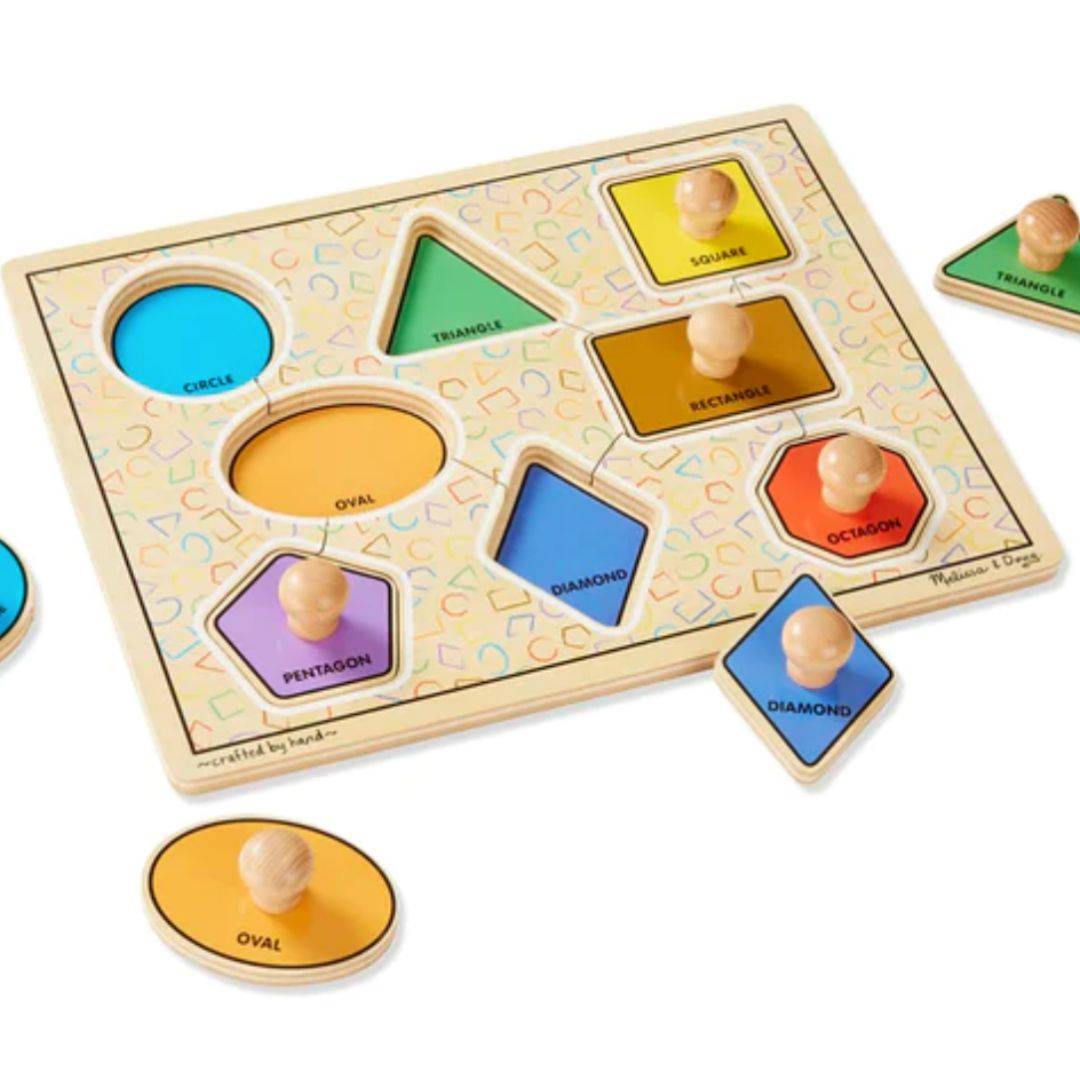 Deluxe Jumbo Knob Wooden Puzzle | 8 pieces
Puzzles are a classic toy and one that we can't forget as toys begin to change. This is the perfect first puzzle that will allow your little one explore their shapes. I also like that pieces have large nobs on each piece.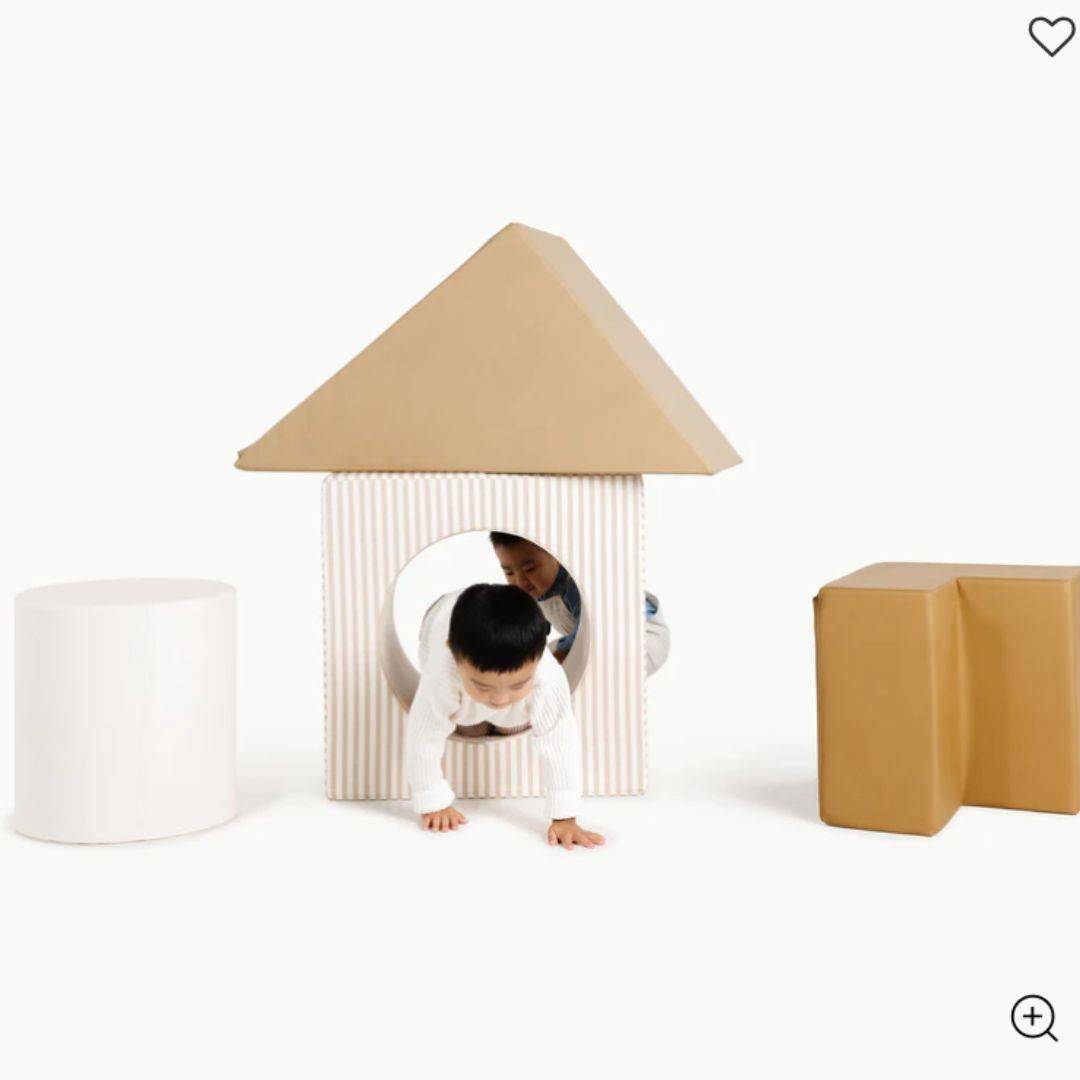 At this stage, we want to encourage movement. Many toys are often made for more sedentary play which is why I love this block playset that allows gross motor play.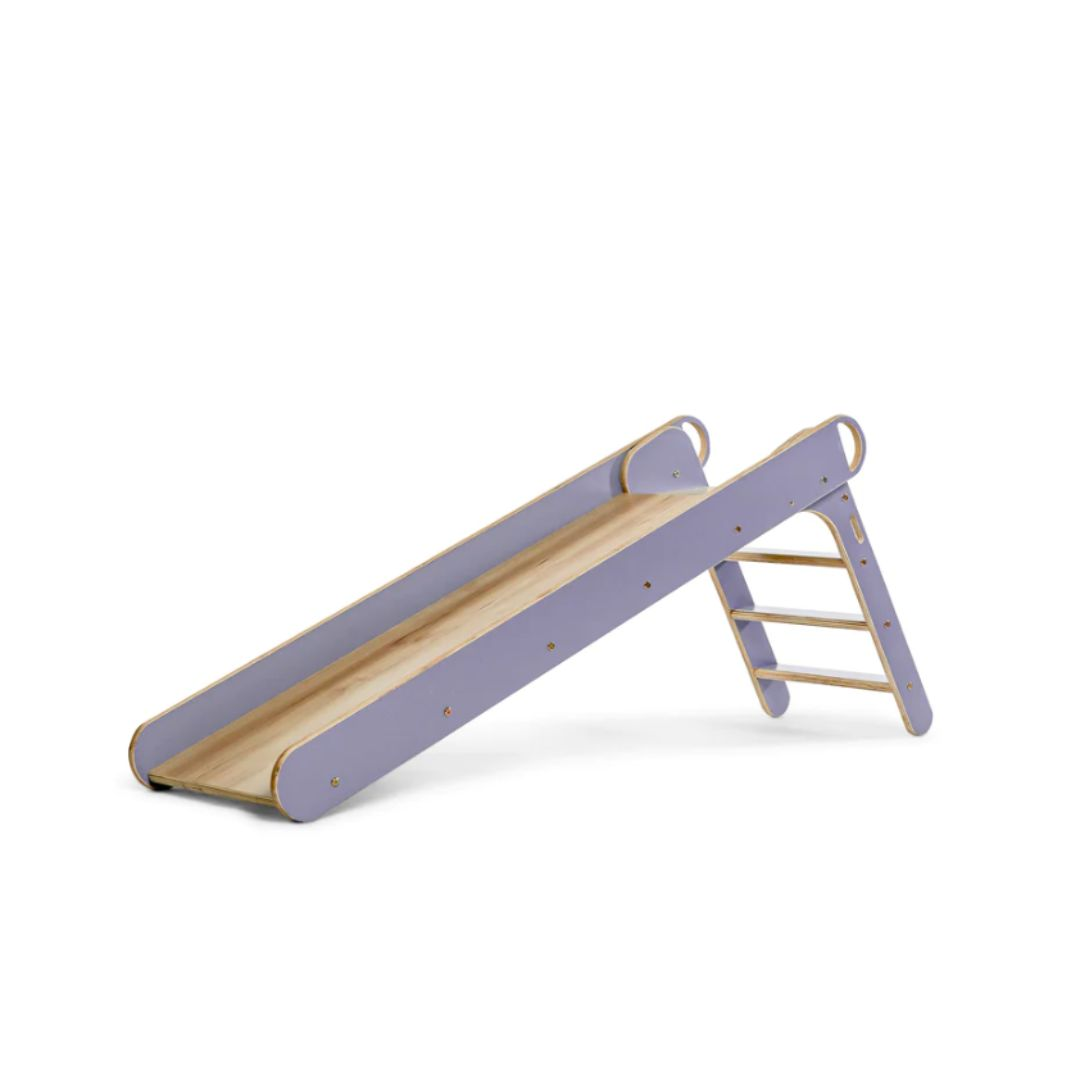 Holland Wooden Folding Slide | Avelur
This slide is perfect for indoors and even fold up for easy storage. Your little one can slide down into a pile of pillows or even an indoor ball pit!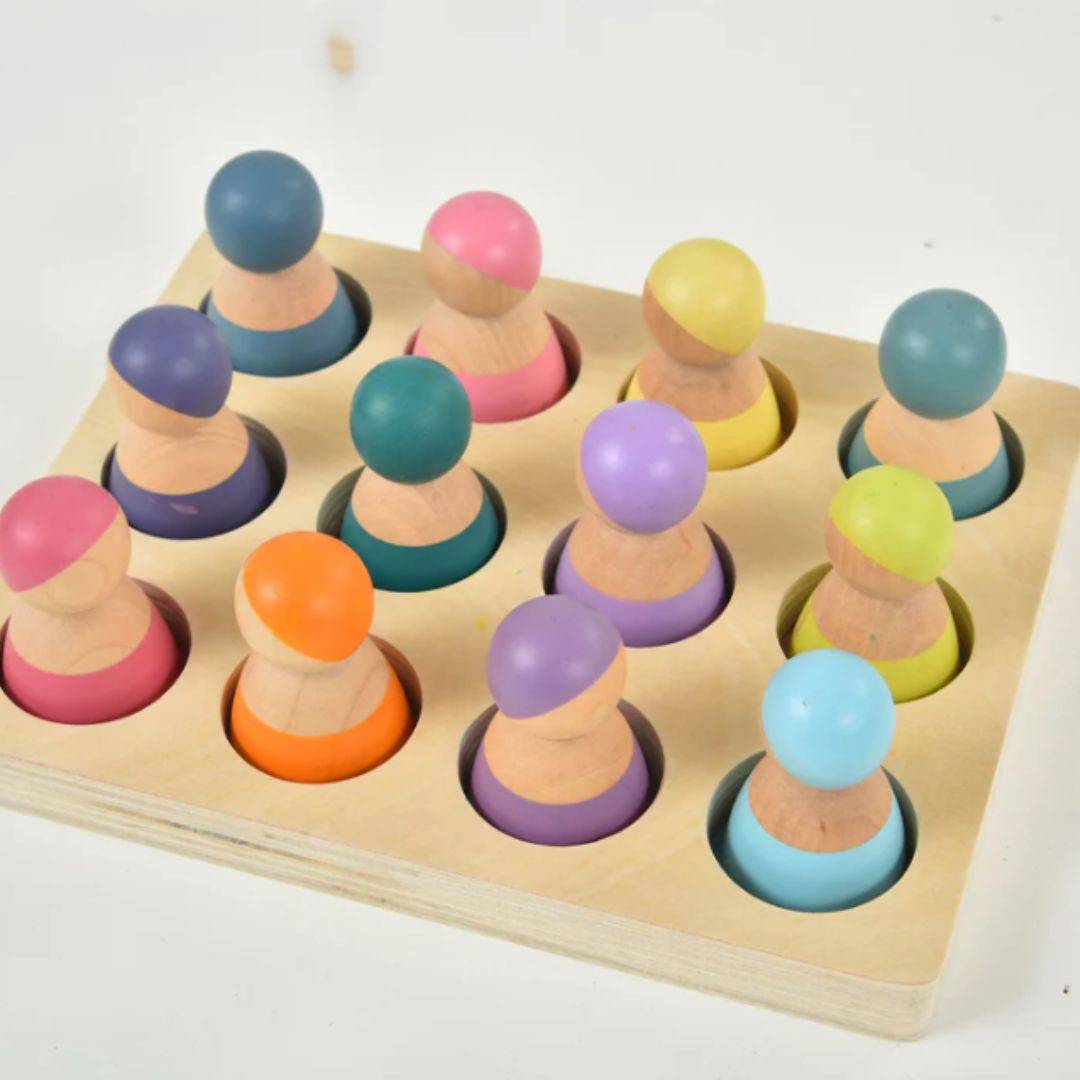 Avenlur Wooden Rainbow Peg Dolls Figures 12 Piece Set
A simple color matching game that can be used in many different ways. I like that the pieces also look like dolls and can be used both for color matching and playing pretend.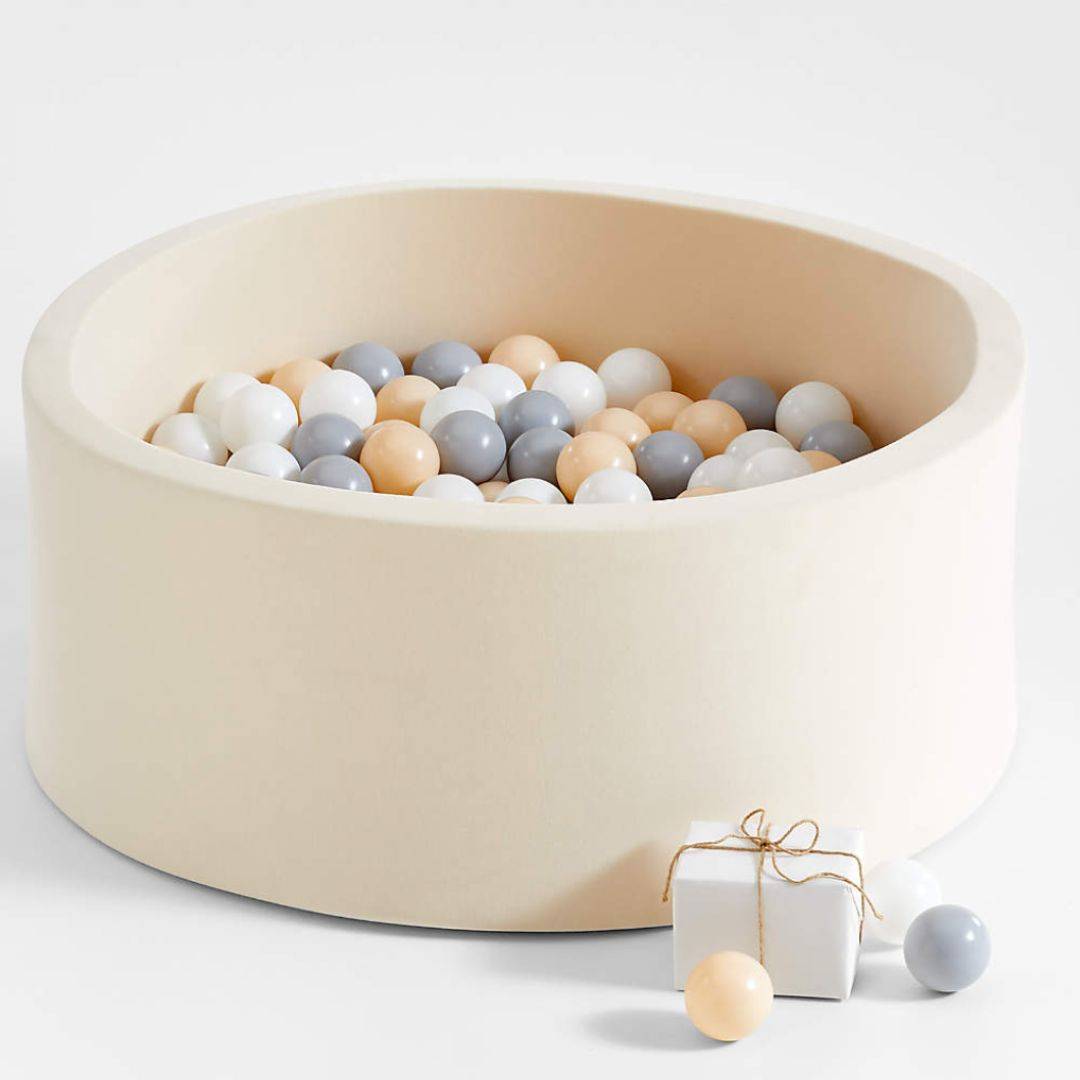 Baby and Toddler Natural Pop-Up Ball Pit with White, Pink and Grey Balls | Crate & Kids
Kids absolutely love indoor ball pits! They can make a mess, but encourage your little one to help clean up all the balls after the play.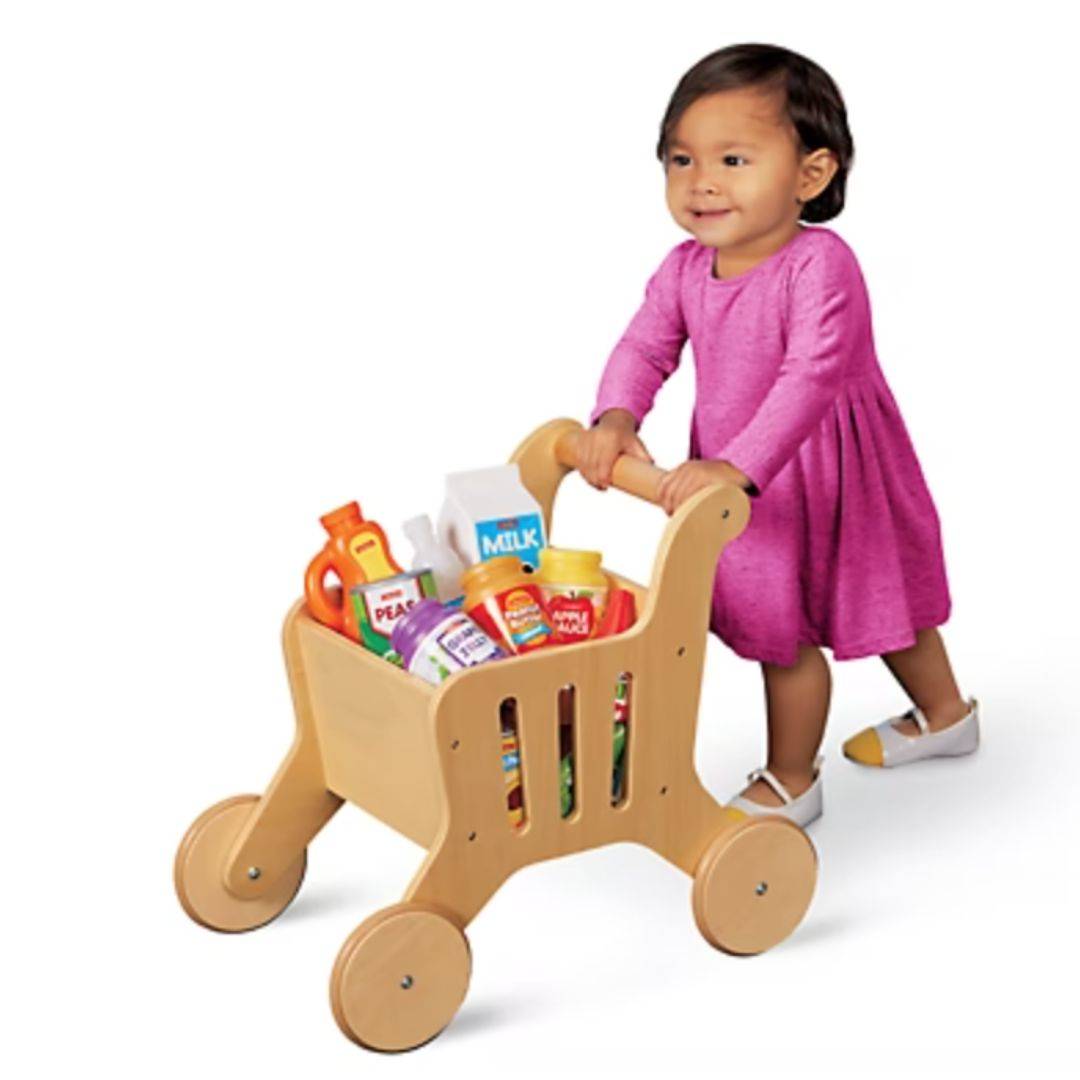 Little Shoppers! Wooden Walker
This is perfect when a little one is just learning to walk and as they play pretend. It is also the perfect tool for heavy work (filling the cart and pushing will provide the heavy work aka proprioceptive input).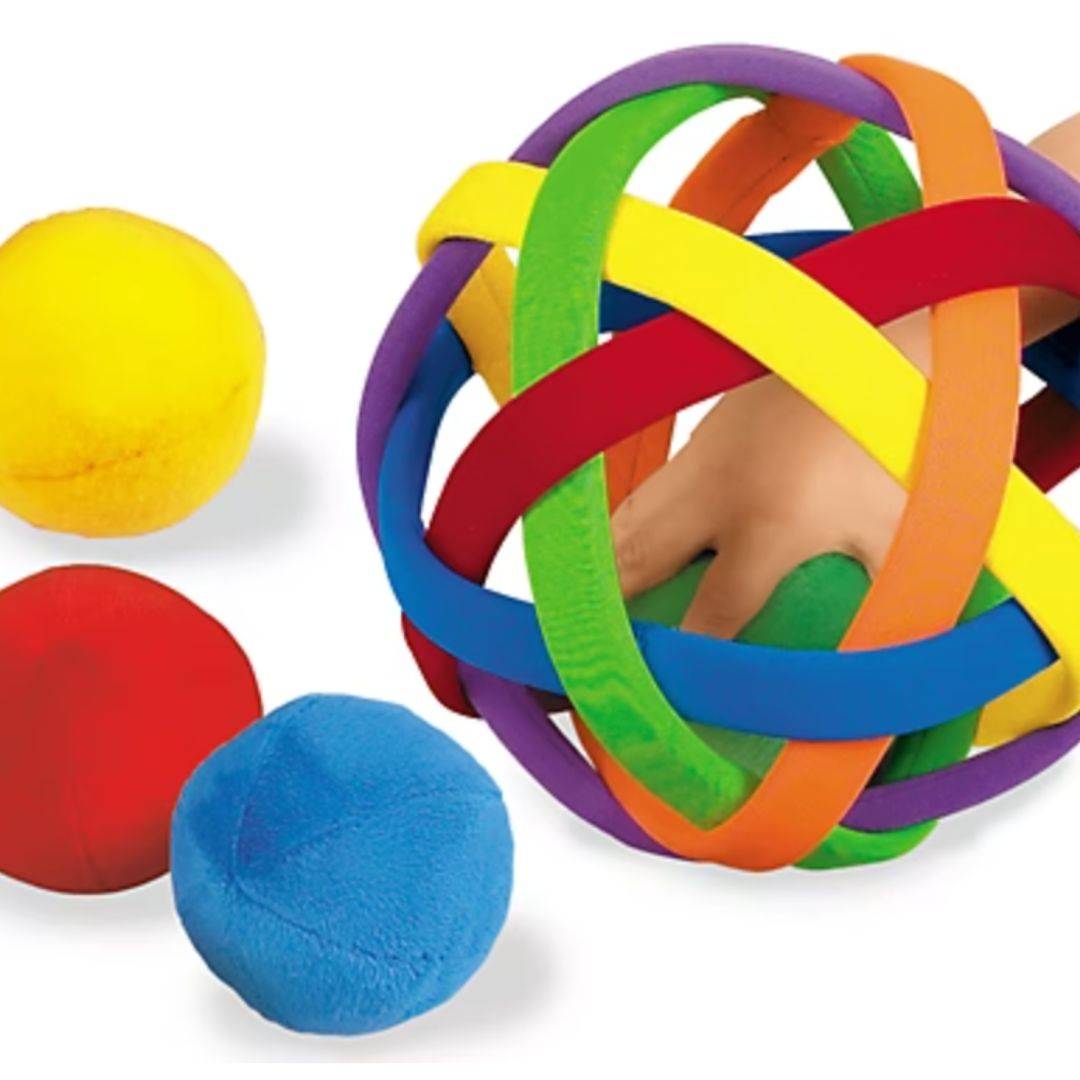 Hide & Seek Discovery Ball at Lakeshore Learning
I love that little ones will get to explore how to get the small balls inside the big ball and out again when playing with this toy. I also like how many different ways it can be used!