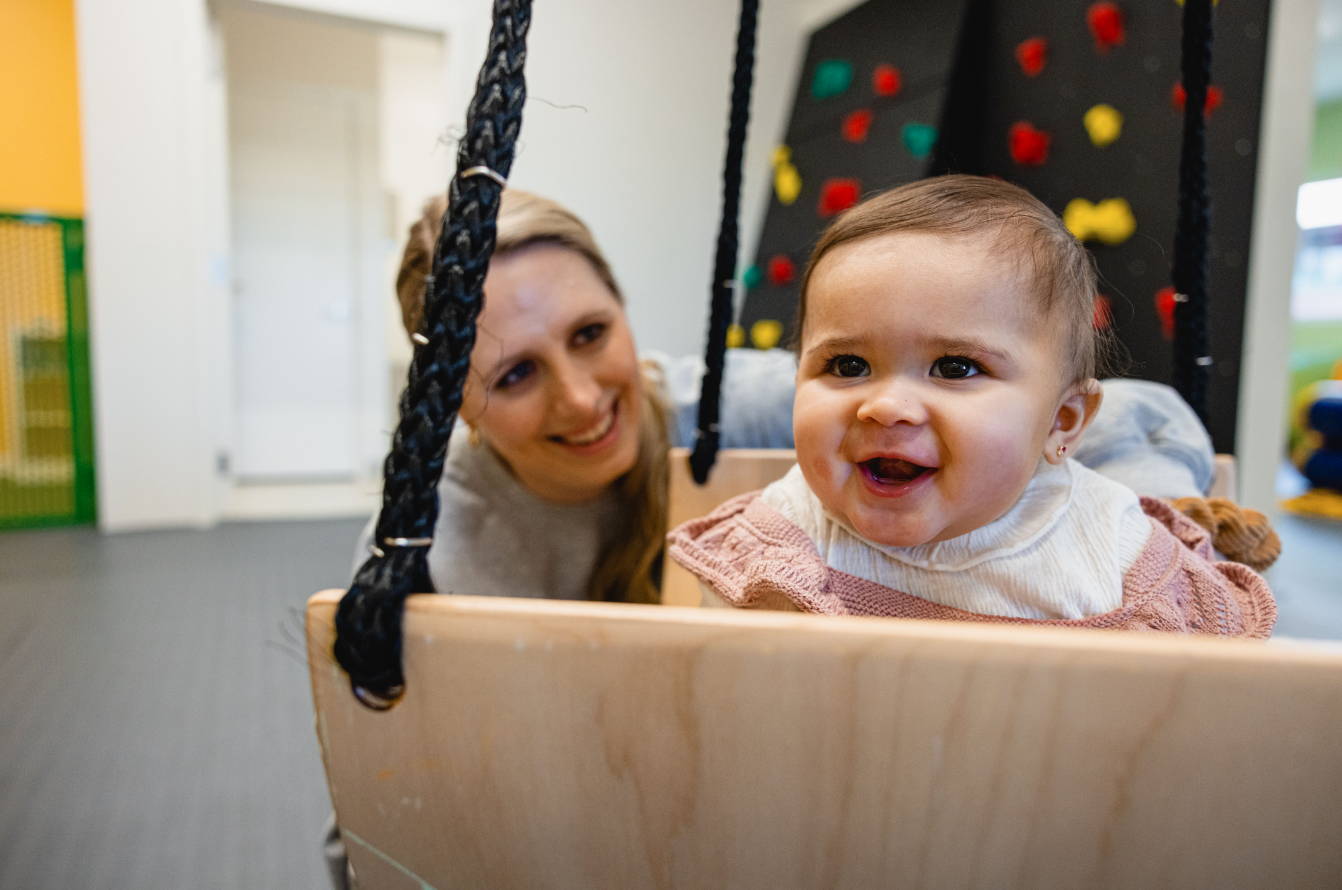 Maternal Mental Health in the Fourth Trimester
The fourth trimester - that period following the birth of your child - is a unique time where you are intensely caring for your new baby. Humans are actually born earlier than most other mammals (who have a much longer gestation period), which partially explains why our babies are so needy in those first few weeks and months.

Aside from caring for your newborn, the fourth trimester is also a time of immense adjustment for YOU. We know that having a baby is like no other experience in life. There is a tremendous adjustment to your identity, schedule, and routine. Regardless of how you delivered, how long you wanted a baby for, how much you planned or didn't, the time period after your baby is born is no easy feat. Aside from adjusting to a new schedule and learning to care for a newborn, you also have to adjust to this new you. Not to mention, with a new baby comes a loss of control. Already there are so many things that might have not happened as you anticipated. This can feel scary and/or surprising, but we're here to assure you that it's part of the process.
You might not have immediately fallen in love with your baby. We live in a world where we place so much pressure on ourselves to instantly love every aspect of parenting. The truth is, becoming a mother is a huge adjustment and everyone navigates this differently. If you immediately feel a deep connection with your child, that's wonderful, and if you don't, that is also completely normal (and supported in the research!). Your capacity for love can grow over time. Research tells us that the best thing you can do in the period after your baby is born is work on attunement - understanding what your baby is experiencing through their eyes. These types of connections help your baby feel seen and understood. This is easier than you think. We're talking about everyday connections like feeding, diapering, and skin-to-skin. This connection that you develop with your baby over time is essential for their development and your attachment relationship.
You might be surprised that the early weeks and months are harder than Instagram told you they'd be. We can't ignore the physical and emotional toll of having a baby. Instagram doesn't always show this side of parenting. Between sleep deprivation, hormonal changes, and recovery, childbirth to postpartum is not easy. Plus, you're adjusting to a new routine and finding ways to constantly meet your baby's needs - this is often the cause of growing anxiety. After all, when we can't anticipate and don't have grounded routines, we become dysregulated.
Welcome to the fourth trimester.
Here's the thing, even though this is all hard, you can and will get through it. Why? This is something you've likely been preparing for your whole life. Throughout your life thus far, you've been flexing your resilience muscle, even if you didn't realize it. Now, as you enter into this new phase of motherhood, this muscle is more crucial than ever. The most important skill you need in this fourth trimester is the ability to embrace the fact that you can't AND don't have to prepare for every possible scenario.
From the team at Cooper, here are our favorite recommendations to support and regulate yourself through the transition of the fourth trimester.
- Forgive yourself and accept and welcome all the emotions that come with this time. The fourth trimester is often a complex time. In one moment you might feel happiness, love, fulfillment, while simultaneously feeling exhaustion, anxiety, and sadness. These emotions can coexist! It's most important to understand that these emotions are normal and can be due to hormonal changes, lack of sleep, the adjustment to a new routine, and the new demands of caring for your baby.
- Prioritize self-care. Self-care plays a huge role in maintaining maternal mental health. Identify the activities or moments that nurture you. Maybe it's taking a break from the baby, practicing relaxation techniques, staying in the hot shower for an extra few minutes, or going on a middle of the day walk and feeling the fresh air against your face. By prioritizing your self-care, you are able to replenish yourself, reduce stress, and show up as a better mother.
- Find your village. We were never meant to raise our kids in isolation! Strong support is invaluable in the fourth trimester. Reach out to your family, friends, and join a Coop Group. Connecting with other parents who are in the same phase as you can be particularly meaningful.
- Keep communication open. If and when concerns, fears, or anxieties surface, maintaining open communication with loved ones (and your healthcare provider) can help alleviate the weight of these feelings. If you need professional support, there are many quick and convenient ways to get this type of help. Speaking with a therapist who specializes in postpartum mental health can provide guidance, assistance, and the reassurance that you will be ok.
A new online parenting platform, Cooper will uncomplicate any aspect of raising children. If your family is struggling with potty training, tantrums, friendships or sleepless nights, Cooper has best-in-field experts who can help, and a community of parents like you who can relate. Cooper provides research-backed, data driven strategies in an intimate group setting, led by highly educated child development specialists, who get to know you and your family personally (because one size does not fit all). Cooper supports the entirety of your parenting journey, offering Parenting Groups, one-on-one coaching, 24/7 community chat, virtual events, workshops and more.